Hon. Rimamnde Shawulu Kwewum is a man of many parts – journalists, author, entrepreneur, IT Specialist/ Web-Developer, philanthropist and politician.
He is a two term lawmaker, representing Donga, Takum, Ussa and Yangtu Development Area Federal Constituency of Taraba state in the National Assembly.
Kwewum attended the famous Government College, Keffi, Ahmadu Bello University (ABU), Zaria and Leicester University, United Kingdom.
His sojourn into partisan politics started in 2000 when he was appointed adviser to the Speaker House of Representatives on Legislative Affairs.
He also served as a Member, Representing the North East, on the Niger Delta Development Company (NDDC) Board.
In 2015, he contested for election to the House of Representatives on the platform of the Peoples Democratic Party (PDP) and won.
He was re-elected in 2019, having performed creditably well. Kwewum is seeking re-election in the 2023 elections on the platform of the New Nigeria Peoples Party (NNPP).
Since his election to the National Assembly about eight years ago, he has proven that he is a politician with a difference – a visionary leader, an apostle of development and empowerment, an achiever.
He is passionate about improving the condition of his people, a promise keeper and God fearing politician. Even before he joined partisan politics, Kwewum was known for his contributions to the development of his community and for empowering people.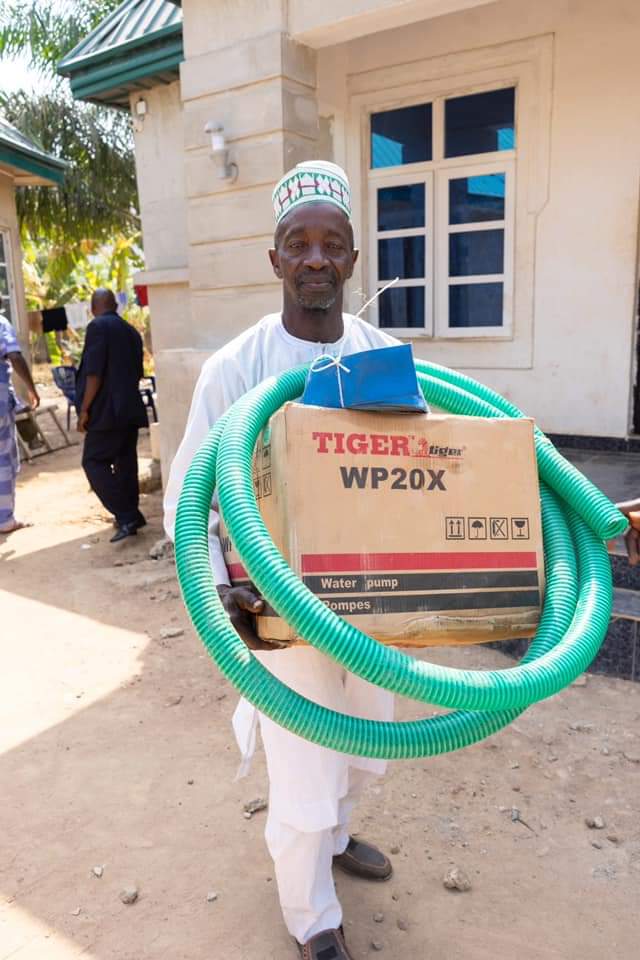 His achievements in the National Assembly for the past seven years stand him out as one of the best representatives any constituency, desirous of development, will wish to have.
In his first term in the house, he was appointed, Chairman, House Committee on Nigerian Army. He impacted on the entire nation as legislative laws were made to support and build the capacity of the army in protecting the internal and external territorial integrity of the nation.
He initiated several programmes aimed at building the capacity of women and youths in his constituency.


Kwewum also attracted some projects to the constituency – instance, the construction/rehabilitation of some of the bad roads connecting communities.
As an ICT specialist, Kwewum knows the importance of ICT education in the digital world, hence his establishment of ICT centres with computers, internet services and solar energy for students in Government Day Secondary School, Yamusa, Ussa, Combined Reformed Secondary School Mbiya, Takum and Government Day Secondary School Gayama, Donga.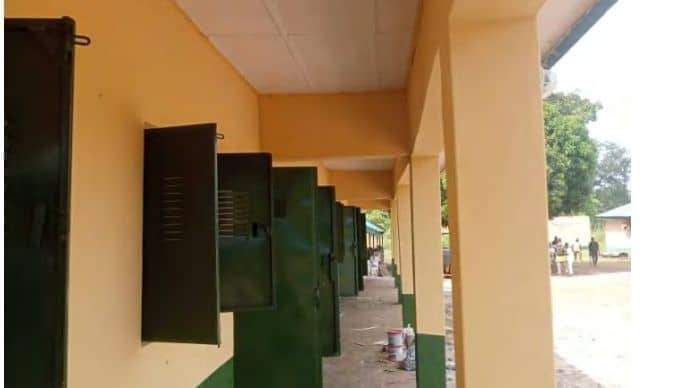 For the past seven years, he paid for JAMB and WAEC registrations for hundreds of less privileged students, from across the 32 wards in the constituency.
He also established study centres and recruited youth corp members and some indigenes to help prepare the students for both JAMB and WAEC exams.
Similarly, the lawmaker purchased and distributed thousands of text books, especially, Maths and English Language text books for students across the wards.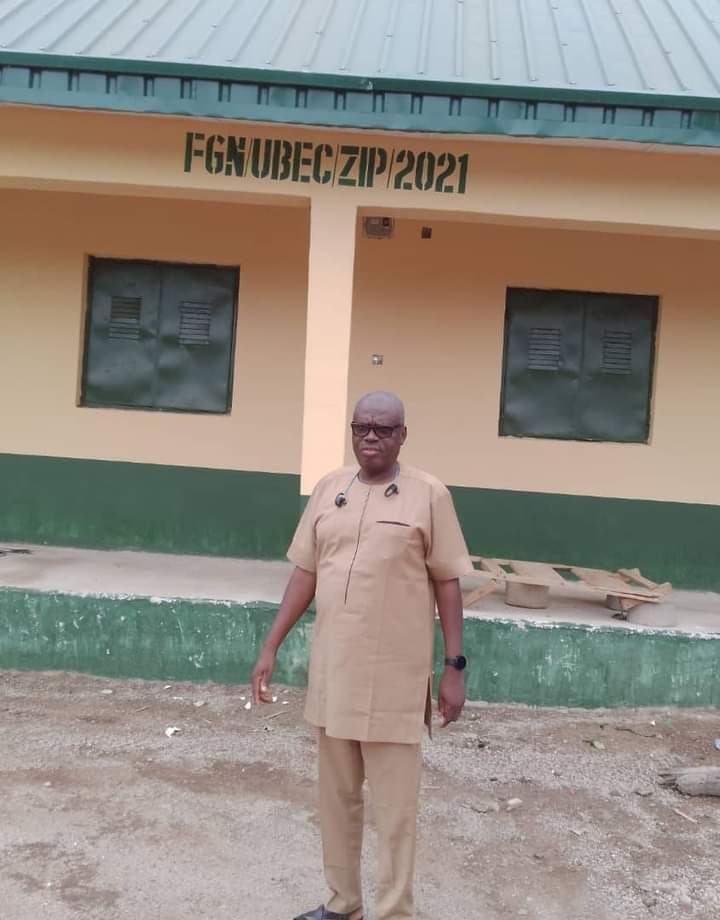 He renovated block of classrooms in schools and provided them with furniture. For instance in Acha Sarka, two blocks of three classrooms was renovated and equipped with furniture and blackboard.
In Jenuwa Gida ward, one block of three classrooms was renovated. In Kpashimbe, Manya Ward, he renovated one block of three classrooms, while in Kadarko ward, Donga, one block of three classrooms was renovated.

He constructed  education resource centre, opposite Ada Army Barrack, Takum, and provided 100 computers, internet facilities and solar energy.
In the area of health, the lawmaker also contributed immensely in ensuring the well being of his people.
He sponsored free medical outreach for thousands of people at various hospitals in his constituency. Many less privileged people were treated of various ailments including surgical operations.
He initiated an awareness campaign on HIV/AIDS, Hepatitis and other diseases to curb their spread among the people .


Besides, Kwewum donated medical equipment, medical consumables, a computer set with a printer and generator set for power supply to support the General Hospital in Takum.
He also donated drugs, Hepatitis vaccine and snake anti-venom, worth over N20 million to community health centres.
The health centres include, RCCN Comprehensive Health Centre Lupwe, CRCN Health Centre Takum, Roman Catholic Health Centre, Takum and NKST Health Centre Ahmadu.

Knowing the importance of agriculture, he sponsored many youths from the constituency to Federal College of Horticulture, Dadin Kowa, Gombe state for training on post crop harvest and preservation method.
Also, many youths were sponsored to Ibadan, Oyo state, for training on livestock farming.


The lawmaker also sponsored the training of women on modern plantain and banana farming at Biotech training centre, Wukari. At the end of the training, participants received 60 suckers of plantain and 15 suckers of banana and some money to start a business.
Furthermore, the lawmaker established a groundnut processing factory in Ussa, where women and youths were trained on modern groundnut farming with the aim of servicing the groundnut factory with their farm produce.


At the end of the training, each participant was given a 25 kg bag of improved groundnut seeds and N100,000 each as a start up.
A cassava processing factory was also established in Ussa aimed at creating wealth for local farmers.
Kwewum also distributed Motor cycles, Sewing Machines, Small Milling Machines and hair dressing saloon equipment to empower women and youth. He also donated 10 complete set of modern rice mill, DE stoner and polisher.
He sponsored and facilitated approval for AGSMEIS loan through NIRSAL office for over 200 youths and women from the constituency.

He provided a transformer in Lisam, headquarters of Ussa LGA to address the challenges of power supply to the people. Kwewum has also provided relief materials worth millions of naira to victims of bandits attacks in communities in his constituency. The lawmaker provided internet facilities and equipment at National Identity Card Management (NIMC) offices both in Takum and Ussa to facilitate the registration of people for the National Identity Card.
He provided solar street lights at Kwesati Ward.


He provided motorized boreholes at Asibiti, Nyita Akate, Gayama and Kpambo wards, Donga LGA.
He also provided motorized boreholes at Fete, Manya, Dutse, Kashimbila, Shibon and Bete wards, Takum LGA to alleviate the acute water scarcity in the communities. Similarly, he provided motorised boreholes at Fikyu Kwesati, Educational Resource Centre Lupwe, Lissam II, Correctional Center, Yamusa Lissam Correctional Centre, Kutumun, Kitanko Lissam and Kpambo wards in Ussa LGA as well as Kwambai, Jenuwa Nyicwu and Bika in Yangtu SDA to alleviate acute water scarcity in the communities. Construction of a police outpost at Pangtso, Kpambo Puri ward.
He sponsored many bills including the bill for the establishment of Federal College of Education in Ussa.
Though not yet approved, Kwewum acquired 20 hectares of land at Kuchin, opposite Lupwe missionary quarters for the school.
He also made concerted efforts for federal government's intervention tackling the ecological and environmental challenges facing his constituency.
Kwewum's chances in the 2023 election is very bright, having performed well and has won the confidence and support of the people.