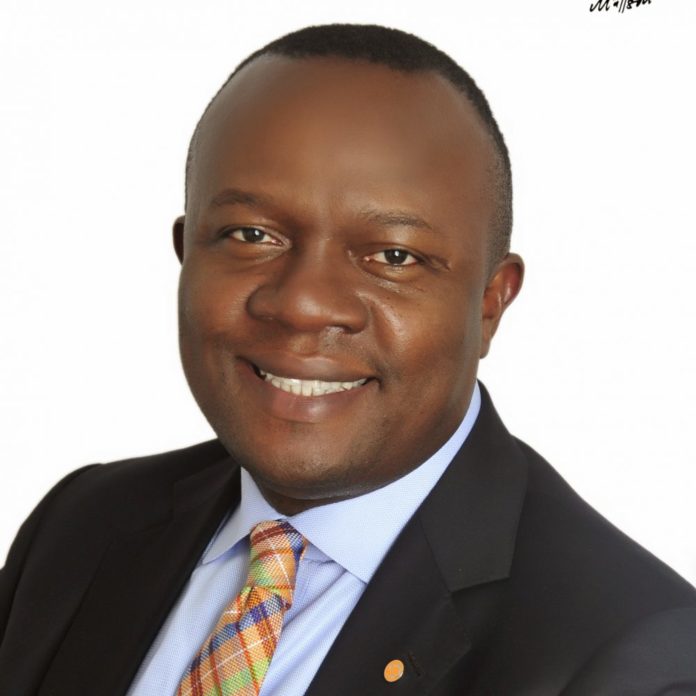 Valentine Ozigbo, the immediate past President and Group CEO of Transcorp Plc, on Saturday, June 26, 2021, emerged the Peoples Democratic Party (PDP) candidate for the Anambra governorship election after winning the party's primary held at the Prof Dora Akunyili Women Development Center, Awka.
Announcing the results, the head of the electoral panel, the Deputy Governor of Edo StatePhilip Shaibu, announced that Ozigbo polled a total of 62 votes to win the primary election. His closest rival, Dr Obiora Okonkwo, scored 58 votes while Senator Uche Ekwunife polled 44 votes, to place third position.
Twelve of the sixteen aspirants who purchased the PDP nomination and declaration of interest forms, 12 were present at the venue and participated in the voting process.
The Anambra governorship election is billed to hold on Saturday, November 6, 2021.
Earlier in the day it was reported that a parallel congress of the PDP had elected Senator Ugochukwu Uba as the flag bearer of the party in the November 6 poll.
One Obidi Ebede, who had announced himslef as the Returning Offier had announced that Uba got 275 votes to defeat his closest rival, Godwin Ezeemo with 114, while Senator Uche Ekwunife scored 56 votes to come third.
However, it was understood that Senator Uche Ekwunife, also featured in the Primary election that returned Valentine ozigbo as winner.
Hours before the primaries Former member of the House of Representatives, Hon Tony Nwoye, who in the previous Governorship was the flag bearer of the APC announced his withdrawal from the race for the Peoples Democratic Party (PDP) governorship ticket for Anambra State.
In a statement ahead of the primary election of PDP holding on Saturday, Nwoye instructed his supporters to vote for any aspirant of their choice.
The candidate of the All Progressives Congress (APC) in the 2017 Anambra State governorship election, said his decision to withdraw from the race was informed by recent developments in the PDP in the last 36 hours.