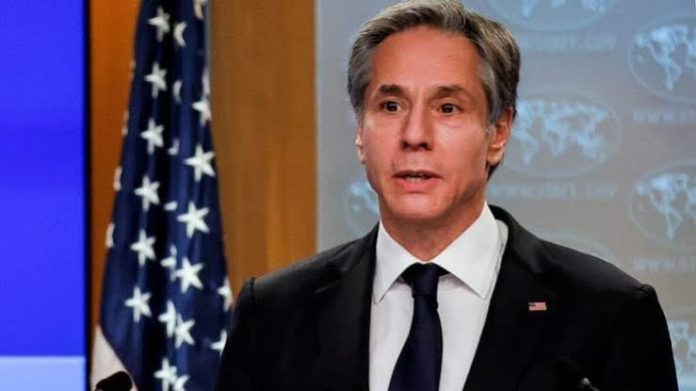 The United States has disclosed that certain it has imposed visa ban on
certain Nigerians who "undermined democracy".
In a statement on Wednesday, US secretary of state, Anthony Blinken, said the decision was taken after it was observed that some persons were found complicit in undermining democracy in Nigeria.
Blinken said, the bans were a show of commitment and support to strengthening democracy in Nigeria.
The statement said, "Today, I am announcing visa restrictions on specific individuals in Nigeria for undermining the democratic process in a recent Nigerian election.
"Under Section 212(a)(3)C) of the Immigration and Nationality Act, these individuals will be found ineligible for visas to the United States under a policy to restrict visas of those believed to be responsible for, or complicit in, undermining democracy in Nigeria."
The statement said further that, "The visa restrictions announced today are specific to certain individuals and are not directed at the Nigerian people or the Government of Nigeria.
"The decision to impose visa restrictions reflects the commitment of the United States to support Nigerian aspirations to combat corruption and strengthen democracy and the rule of law.
"Additional persons who undermine the democratic process in Nigeria—including in the lead-up to, during, and following Nigeria's 2023 elections—may be found ineligible for U.S. visas."
The US has on several occasions, it will adopt strict measures to punish offenders of the electoral process in Nigeria.
Blinken, stressed that, "The US does not have a preferred candidate, full stop! We are not interested in a particular party or candidate.
"What we are interested in is free, fair, and credible elections that represent the people," Will Stevens, the US consul general".
The statement did not however mention names of those affected by the visa ban.