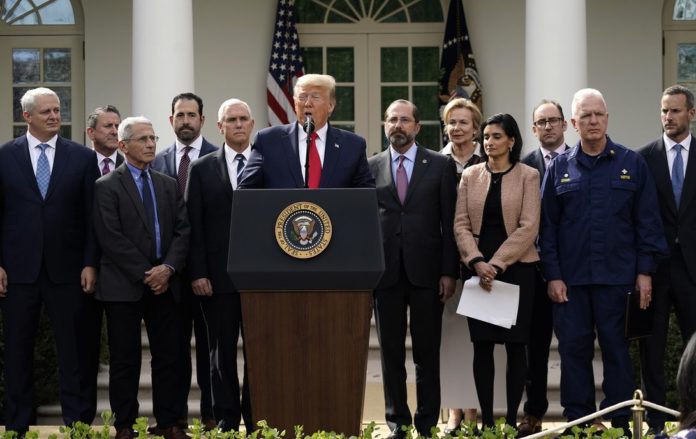 WASHINGTON—President Trump said the U.S. would halt funding to the World Health Organization while his administration investigates what he called the group's mismanagement of the coronavirus response.
In a press statement, President Trump faulted the World Health Organisation for its role in mismanaging the spread of the coronavirus. President Trump described WHO's decision to oppose travel restrictions from China and other nations as costly and disastrous.
The President said, the United States will continue to engage with the WHO to see if it can make meaningful reforms. And for the time being, the U.S  will redirect global health and directly work towards aid with other countries and global health partners.