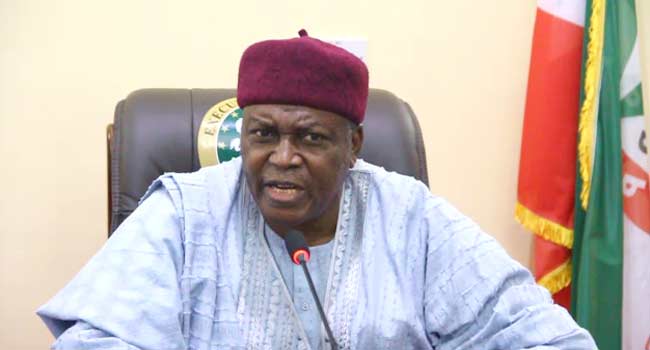 No fewer than 20 people were said to have been killed in attacks on communities in Taraba State by invading fulani terrorists.
Several communities were also said to have been sacked by the criminals.
It was learnt that the affected communities are located in Yangtu Development Area and Ussa Local Government Area of the state.
Sources said at least 20 people, mostly women and children were killed in Jenuwa-Gida community, Yangtu Development Area.
The source added that many people had fled their homes to other safer places for their dear lives.
He said in Ussa LGA, several villages were sacked by the terrorist, adding that some of the villages sacked include Kwesati, Ayiyi, Tutuwa and Alaha.
He said further that many people in the affected communities had relocated to Lissam, the headquarters of Ussa LGA.
The source expressed fairs that  even in Lissam, residents live in perpetual fear of the unknown as the few security personnel in the town may not be able to contain an attack.
He lamented that the security agencies seemed to be overwhelmed by the terrorists as nothing was being done to protect lives and property.
"Our people are in serious danger as fulani terrorists have invaded our communities.
"Many people have fled their homes. It is raining heavily here (8:53pm on Saturday) as I am talking to you and we are afraid that these people may launch an attack.
"I have many people who fled their homes squatting in my house because they were chased by fulani terrorists.
"In Jenuwa-Gida, Yangtu Development Area, I gathered that at least 20 people mostly women and children were killed by the terrorists.
"In Ussa LGA, many communities have been sacked. Some of them include Kwesati, Ayiyi,Tutuwa and Alaha.
"We are living in palpable fear of the unknown because there is no security and these people are having a field day moving attacking our people.
"They carry sophisticated weapons and no community can stand them.
People are apprehensive,agitated and scared.The state government does not seem to be doing anything to protect us.
"So we are just left at the mercy of God. We need your prayers", the source said.
On July 13, 2022, the Reformed Church of Christ for Nations (RCCN) in Taraba state, raised the alarm over the deplorable security situation in rural communities in a letter to the state governor, Darius Ishaku.
The church specifically lamented the persistent killings and wanton destruction of property by terrorists in Takum Local Government Area and Ussa/Yangtu Special Development Area of the state and called on the governor to take urgent steps to protect the lives and property of citizens.
Also on July 20, the House of Representatives ordered  for the deployment of more troops to Lissam and Takum LGAs to dislodge terrorists unleashing mayhem on communities in the area following a motion on "Matter of Urgent Public Importance", by Hon. Rimamnde Shawulu Kwewum, representing Takum/Donga/Ussa/Yangtu Federal Constituency of Taraba state.
Kwewum had while presenting the motion, decried the deadly activities of terrorists in his constituency and called for urgent action to stop the barbaric act.
The house had asked intelligence and operational security agencies to identify the routes and camps of the terrorists and their local collaborators and bring them to book.