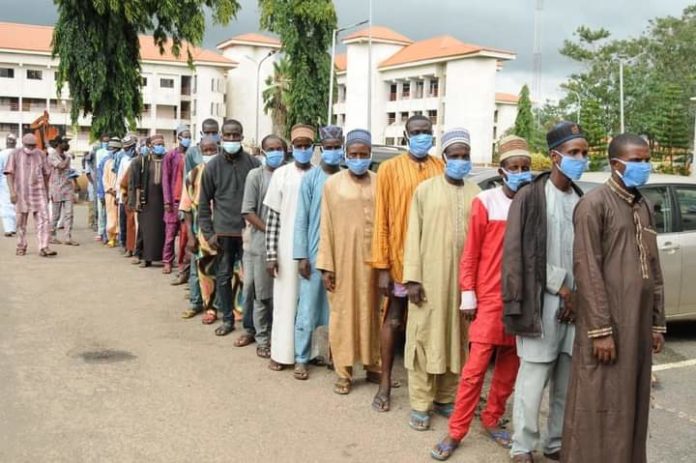 Survivors of the recent attack that occurred in Plateau state have returned to Ondo.  Over commuters traveling from Bauchi to Ondo state were killed in an attack along Rukuba road, Jos, August 14, 2021.
The News Agency of Nigeria (NAN), reports that the deputy governor of Plateau state, Prof. Sonni Tyoden, accompanied the survivors of the attack back to Ondo state on Friday.
They were received by the deputy governor of Ondo state Mr. Lucky Aiyedatiwa.
Speaking when he arrived Ondo, Tyoden said normalcy has been restored in the area where the attack occurred, while investigation is ongoing to bring the perpetrators to book.
According to NAN, Tyoden condemned the attacks on innocent citizens and sympathised with the families of those who lost their loved ones, as well as persons who sustained injuries.
"We pray for forgiveness on behalf of those who did it. Arrests have been made, and as of now, we have 25 people under arrest. I can assure you, investigation will go on.
"I can assure you that due process will be followed. The law will take its course and they will pay for what they have done", Tyoden said.
He also urged Nigerians to live in peace with one another, irrespective of their religious beliefs and ethnic differences.
Responding, Aiyedatiwa commended the Plateau government for its efforts, adding that the victims are not seen as Hausa/Fulani people, but as citizens of the state, because most of them were born and raised in Ondo.
He said, "The attack was that of mistaken identity, and I want to thank the governor of Plateau state for his quick response."
"That response actually brought about these survivors. As we mourn those who passed on during the attack, I also want to thank God for those of you that survived the attack", Aiyedatiwa said.