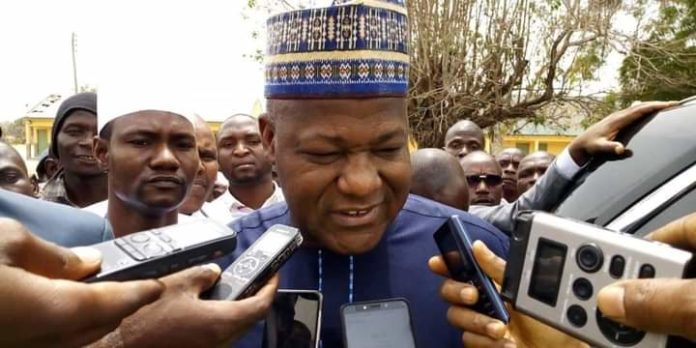 The Bauchi state police command has arrested a retired armourer in connection with the alleged threat to the life of former speaker of the house of representatives, Yakubu Dogara. Dogara had in a petition to the Inspector General of Police dated August 18, alleged that  two police officers were conspiring with one Barau Joel Amos to kill him.
In the petition, Dogara said Amos allegedly confessed to buying the rifles from the police officers with the intention of killing him.
The former speaker said Istifanus Bala Gambar, a lawyer, and Markus Musa, chairman of the Christian Association of Nigeria (CAN) in Tafawa Balewa LGA, are also targeted in the alleged assassination plot.
However, the Bauchi state police commissioner, Umar Sanda, disclosed on Sunday that the retired armourer was arrested over allegations of missing rifles from the command's armoury.
Sanda said he has ordered the audit of the command's armoury, adding that apart from the two rifles intercepted, a rifle has not been accounted for.
The police commissioner said  the arrested retired armoury officer retired from the police two years ago.