The federal government has commenced the process of reimbursing the Plateau state for expenses incurred on the construction and rehabilitation of road projects.
Minister of transportation, Mu'azu Sambo, disclosed this when he visited Jos to assess the projects carried out by the state government with a view to making refunds. The Director of Press and Public Affairs to the Plateau state governor, Makut Macham, disclosed this in a statement on Monday.
The minister was in the state on the directive of President Muhammadu Buhari based on the submission made by the state governor, Simon Lalong.
The statement said, Lalong had requested for the refund of funds expended by the state government on various federal road projects and bridges such as the British-American Flyover and the dual-carriageway to Lamingo Junction Roundabout.
The statement noted that the projects inspected were Heipang-Mararaban Jama'a Heipang, Mararaban Jama'a British American Junction, Secretariat Flyover Bridge, Polo Roundabout to Farin Gada, and British American Junction Flyover.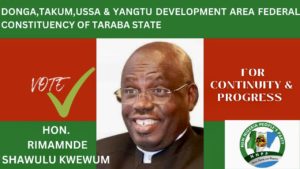 Others also visited include the ongoing construction of Demshin-Angwan Dadi-Kalong-Nyak, Shargan-Angwan Rina road (42.49km) and rehabilitation of Longvel-Yelwa-Mato Road (42km).
The minister was said to have described the projects as people-oriented and impactful to the citizens of Plateau and those of other states who use them also.
"This visit is by a team that constitutes part of the ministerial committee to assess road projects that were undertaken by the Plateau state government on designated federal highways," Sambo was quoted as saying.
"It is also for the purpose of reimbursing the state government with monies expended in carrying out such projects."
Sambo said he was highly impressed by the quality of the work.
"We have seen the projects, four of them. As somebody who knows Jos very well, I must say that I am highly impressed because if I had come alone, I probably would have missed my way due to the quality flyovers and roads that I have seen," he added.
Also speaking, the deputy governor of Plateau state, Prof. Sonni Tyoden, who also received the team on behalf of Lalong, said the verification of the projects being carried out by the committee was evidence that the administration had been working.