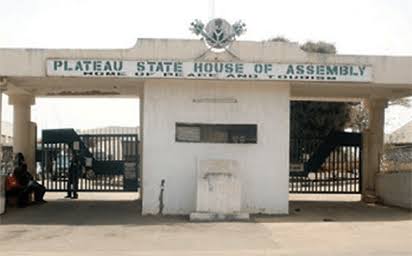 The Speaker of Plateau State House of Assembly, Abok Ayuba has dismissed speculations about plots to impeach, the state governor, Mr. Simon Lalong.
The persistent attacks and killings in communities in Plateau state had pitted the governor and the lawmakers, fueling rumours of plots to impeach the governor.
The house had earlier issued a two weeks ultimatum to respond to its resolutions about the mindless killings in the state.
However, Ayuba spoke with journalists on Wednesday in Jos, said the house has no plans to impeach the no governor, describing the rumours as unfounded.
The speaker said as representatives of the people it was only incumbent on them to get worried about the persistent killings and destruction of farm crops across the state and had to call on the governor as well as the federal government to act fast.
He said the house has some respect for the governor and would not contemplate impeaching him.
"Lalong is the Governor of Plateau state, and the people of the state voted for him for two terms.
"We in the House of Assembly have the duty to work and support him to complete his tenure before he leaves.
"Lalong has started acting on the ultimatum the house gave him; he has visited troubled spots in the state, he has visited Yelwa Zangan where some persons were killed recently", the speaker said.
He said further that the governor had also addressed citizens of the state as well as matched it with action as his deputy, Prof. Sonni Tyoden had in Monday led a high powered government delegation to deliver relief materials to survivors of the attacks.
"As an assembly with people at heart, we call on Plateau citizens to have confidence in us with renewed commitment; they should also know that we are not against the Governor or planning to impeach him.
"We are always willing to partner with the Executive to ensure that lasting peace is restored in the state", Ayuba said.