The death has occurred of Mr. P. H. V. Stevenson, former History and English teacher at Government College, Keffi, Nasarawa state.
Stevenson was an expatriate teacher from Barbados, the Caribbean. He taught in the college between 1978 to 1984.
His son, John Stevenson, a London based journalist and a member of Keffi Old Boys Association (KOBA), Class of 1982, broke the sad news via an email to AmazingTimes on Sunday.
John said his father passed on, on February 3, 2023, five days to his 88th birthday, following deteriorating health condition.
Stevenson was the Head of Department, History and Patron, Historical Society of the college.
He also served at various times as Form Master, Director of Studies, House Master of Niger House, as well as Vice Principal during his sojourn to the college.
He was a gentle and caring teacher who treated his students as his children and was well loved for his simplicity and ever smiling face.
In a biography of his late father, John wrote  that he was from a humble background and a self made man who worked very hard, having experienced poverty as a child.
The short biography reads:
Philip Hugh Victor Stevenson, was born in the rural northern parish of Saint Lucy, Barbados, on 8th February 1935.
His unmarried mother, Ethilese Stevenson, was a sugar cane plantation worker and domestic.
Despite experiencing poverty as a child, the young Philip was a promising student.
He performed well at St Clement's Primary School, Coleridge & Parry (Secondary) School and was a keen cricketer, representing the Windsor Cricket Club from his teenage years.
He seized the opportunity to emigrate to England in 1955, joining thousands of immigrants from all over the Caribbean in what is historically referred to as the Windrush Generation.
His first job in England was as a trainee psychiatric nurse at a hospital on the outskirts of Birmingham.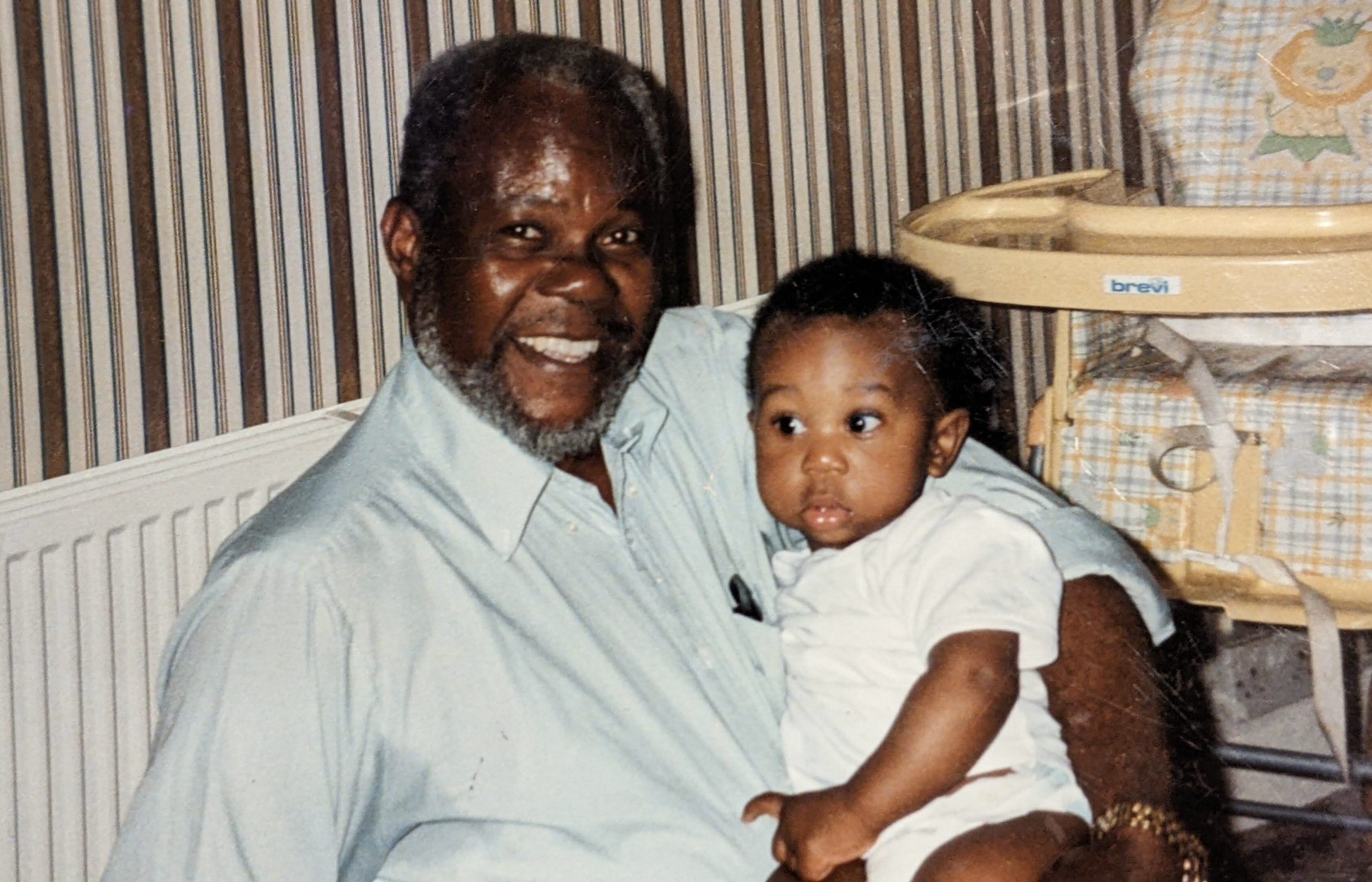 Switching careers in 1957, young Philip enrolled in the Royal Air Force (RAF) spending a brief training period at RAF Melksham (Wiltshire) before being deployed to RAF Gutersloh in then West Germany, where he remained for three years.
There, he worked as a fitter on aircraft such as the English Electric Canberra and the Supermarine Swift.
By day he worked as an aircraft mechanic while at night he successfully pursued 'A Level' studies in English, French and German.
After completing three years of service in the military he returned to Britain, eventually enrolling at King's College London, graduating with a BA in History (Honours) in 1964.
In 1965, he set sail for the island of Trinidad where he was invited to become a history master at the island's top school, Queen's Royal College.
He settled into the role very quickly, becoming head of department in 1966, alongside being a cricket coach.
"It was during this period in Trinidad that he married his childhood sweetheart, Marva (nee Richards) in 1966, with whom he had two children: John (1967) and Christine (1969).
Feeling the need to upgrade his qualifications and advance his teaching career, Mr Stevenson enrolled at Cambridge University in 1971 to undertake the Post-Graduate Certificate in Education (PGCE) course.
It was a challenging time because his young family accompanied him to England and he became ill in the period leading up to his dissertation submission.
However, he completed the course satisfactorily in 1972.
He returned to the Caribbean, this time to Barbados – and to his alma mater -Coleridge & Parry School, to teach history. "There, he taught History and English across the school from 1972 to 1978.
With persistent itchy feet and a yearning to live in Africa with his family, he received and invitation, in 1977, to join the Plateau State public service as a teacher.
From 1978 to 1984 the Stevenson family lived in Keffi (now part of Nasarawa State): Philip joined the staff of one of Northern Nigeria's most prestigious boarding schools, Government College Keffi (GCK), as a History and English master.
At GCK, he was well loved and popular, quickly adding to his portfolio the roles of Niger House housemaster, Director of Studies, Cricket Master – and from 1981 to 1984, Vice Principal.
Though the Stevenson family sojourn in Nigeria was not without its difficulties and vicissitudes, Philip always spoke fondly about Keffi, the hundreds of students he taught there, and his friendships with many colleagues who were drawn from several countries around the world.
For Philip Stevenson, teaching was a profession, an avocation and most of all a passion. This was also keenly felt by his students, whether in Nigeria Barbados or Trinidad.
Returning to Barbados in 1984, he taught history (for a second time) at Coleridge & Parry School for the last portion of his teaching career, retiring in 1999.
He became ill with dementia in 2018 and passed away in Barbados on 3rd February 2023 after suffering a stroke.
Philip Stevenson is survived by his son John and five grandchildren – Sultan, Jasmine, Sapphire, Olive and Iveren.
He is predeceased by his daughter Christine (2000) and his wife Marva (2016).
Meanwhile, members of KOBA Class of 82, had commiserated with John over the demise of his father.
In their condolence messages on their WhatsApp platform, they described the deceased as "a father, teacher, a gentleman who was respected and loved by all".
They prayed God to comfort John and his family and grant the soul of the deceased eternal rest.