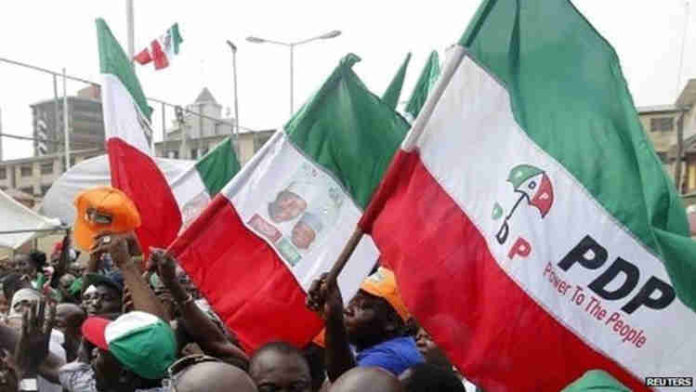 A total of 76 Senate and House of Representatives aspirants in Kaduna state are being screened by the Peoples Democratic Party (PDP), National Assembly Screening Committee for the 2023 general elections.
Chairman of the Screening Committee, Yusuf Dingyadi disclosed this in Kaduna.
According to him, there are 63 aspirants for House of Representatives seats while the Senate had 13 aspirants.
Kaduna state has 16 federal constituencies and three senatorial districts.
Dingyadi assured that the committee will be
fair and thorough with in carrying out the exercise which commenced on Wednesday in Kaduna.
Dingyadi said the committee would ensure fairness and a level playing ground for all the aspirants.
He said the screening is expected to be concluded on Friday.
"We have started on good footing. We had earlier met with party officials and stakeholders in the state.
"We discussed with the aspirants to hear from them while we also told them our mission and terms of reference we are to work with", he said.
According to him, the screening started on Wednesday with senatorial aspirants.
"We have 63 aspirants who have purchased and returned their forms for the House of Representatives and 13 for the senate.
"Let me quickly add that we need to do a good job to come out with the finest candidates because Kaduna is dear to the PDP due to its position in northern politics.
"Again, residents of the state are so tired of the kind of treatment they are getting from the All Progressives Congress (APC) government.
"That is why my committee will ensure that we screen up the best before going into primaries so that at the end of the day, we can have the best match for any political party", Dingyadi said.
Speaking further, he "assured all aspirants of the level playing ground."
He said, "As a team, we have resolved that no one will influence our work because the party belong to all of us.
"However, anyone with a fraud case hanging on him, convicted or with the issue of tax clearance will not be cleared because even if such a fellow scales through, the INEC and the courts are there to challenge him or her and we are not ready for that.
"Even if you win the election, the court is there to throw you out and we don't want that.
"So, we will do our work diligently to ensure that we give Kaduna people the best candidates ahead of the 2023 elections", he said.