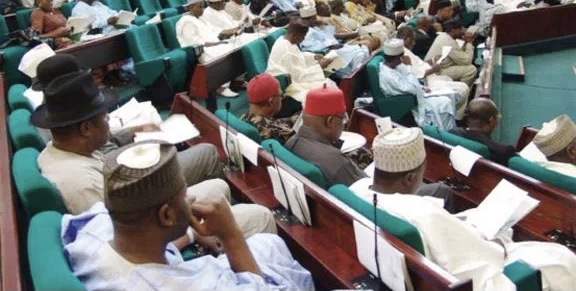 Some Peoples Democratic Party (PDP) members in the House of Representatives on Tuesday staged a walkout when the speaker of the house, Femi Gbajabiamila
rejected a request to ask the federal government to lift the ban on Twitter.
The speaker had earlier mandated the relevant House Committee to investigate the suspension of the social media platform and report back within 10 days.
However, leader of the PDP lawmaker, Kingsley Chinda from Rivers state raised a point of order, demanding that the house should ask the federal government to lift the suspension pending the investigation.
Chinda noted that the 10 days duration implies that the social media platform will remain shut, denying access to Nigerians.
However, Gbajabiamila ruled him out of order, maintaining that when a matter had been concluded and ruled upon, it cannot revisited.
"It will be out of order to attempt to reconsider any specific matter which the House has concluded upon… unless there is a substantive motion.
"The matter has been sent to relevant committees of the House to investigate, and they will report to us in 10 days", the speaker said.
But Chinda insisted on his demand, leading to a rowdy session and he subsequently led other PDP members out of the session.
Speaking with journalists after the walkout, Chinda, who is the leader of the PDP caucus in the house, said the speaker's ruling on the matter should have been debated to reflect the opinion of the lawmakers.
"Let me commend the decision of the leadership of the house to mandate relevant committees to investigate the ban on Twitter operations in Nigeria.
"We just want to add that the federal government should lift the ban pending the outcome of the investigation", he said.