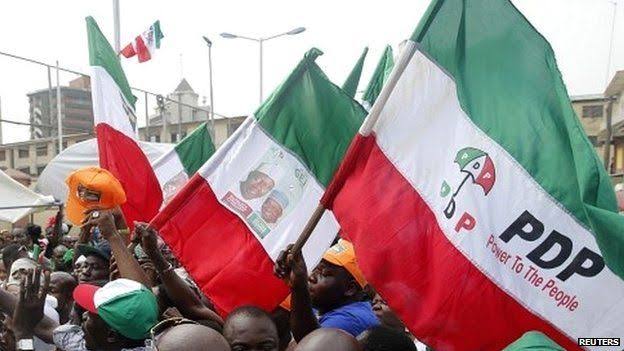 The Peoples Democratic Party ( PDP) in Kaduna State has rejected the result of the governorship election won by Senator Uba Sani of the ruling All Progressives Congress (APC).
Addressing journalists on Tuesday in Kaduna, state chairman of the party, Hassan Hyet, said the declaration of Sani by the Independent National Electoral Commission (INEC) as the winner of the election was a "day light robbery."
The governorship results declared on Monday in Kaduna by INEC Collation, Prof. Lawal Bilbis of Usman Danfodio University, Sokoto, showed that the APC candidate scored 730,002 votes while Isa Ashiru of the Peoples Democratic Party (PDP) polled 719,196 votes.
Hyet, alleged that INEC was complicit in denying the people of Kaduna state what they actually voted for, and was inconsistent in declaring results.
He said the PDP has "commenced actions necessary in accordance with the law with a view to arrest the glaring broad day robbery against the people of Kaduna state by APC government and its collaborators."
"You will please recall my Press Conference yesterday, 20th March,2023 during which I demanded the use of authentic results from the INEC Server (IReV) as the only accepted results for declaration of governorship in our state.
"This was because the lack of transparency by INEC officials was glaring and justice will not be done", he said.
Speaking further, Hyet said, "Our fears were confirmed last night when the State Gubernatorial Returning Officer, Prof. Lawal Suleiman Bilbis, used the questionable results to declare Sen. Uba Sani of the APC as elected with 730,002votes against 719,196 votes allocated to our candidate, Rt. Hon.Mohamed Isah Ashiru of the PDP.
"The PDP rejects this result and the declaration of Sen. Uba Sani as winner of the Gubernatorial Elections of 18/03/2023 in our dear Kaduna State".
The PDP chairman thanked its numerous supporters and the people of Kaduna state for voting the party, assuring that
no stone would be left unturned in the quest to re-claiming its mandate.
"We have commenced actions necessary and in accordance with the law with a view to arrest this glaring broad day robbery against the people of Kaduna State by APC Government and its collaborators", Hyet said.
He called for continuous prayers and support insisting that the matter would be pursued to its logical conclusion.
He also urged party supporters to remain calm, law abiding and be prayerful, as the party will take legal action.