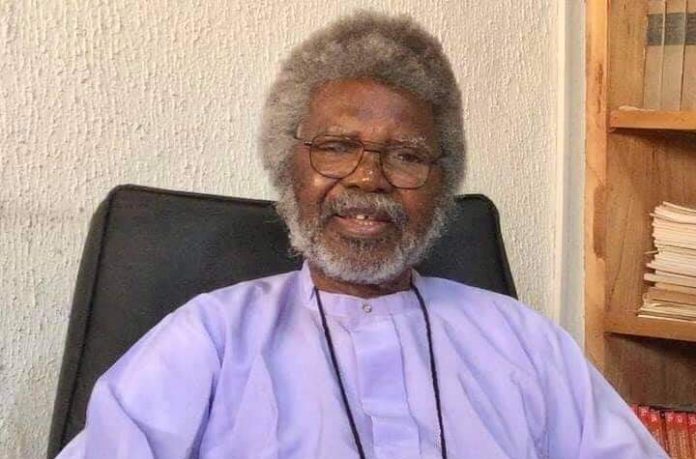 Elder statesman and former minister of Mines and Steel Development in the Second Republic, Wantaregh Paul Unongo has died at the age of 87.
Details of his death was sketchy as  formal statement was yet to be issued by the family, however, a source within the confirmed that he died on Tuesday in Jos, following a protracted illness.
"Yes Wantaregh Paul Unongo died today (Tuesday) in Jos,  but I cannot say more than that because I am not authorised to do so. But our family will issue a formal statement on the development," the source said.
Born on September 26,1935 in Turan, Kwande Local Government Area of Benue state, Unongo attended the famous Government College, Keffi, between 1953 to 1958, after which he proceeded to the Nigerian College of Arts, Science and Technology Zaria, (now Ahmadu Bello University ) for a two -year Pre-Degree Programme.
Upon completion of the programme in 1960, he went to study Experimental Psychology at the University of Calgary, Canada.
He later transferred to the University of Alberta Edmonton, also in Canada, where he completed both his B.Sc. and M.Sc. in Experimental Psychology, specializing in Human Experimental Psychopathology.
He was at the University of London, United Kingdom, where he obtained his Ph.D.
He holds the traditional title –
Wantaregh, one of the highest traditional titles in Tiv land.
He was a lecturer at the University of Lagos and helped in establishing the Department of Psychology in the university.
He was among the 50 distinguished Nigerians who drafted the Nigerian constitution of 1979.
Unongo, was the pioneer Secretary General of the defunct Nigerian People's Party (NPP) and an ally of the late Dr. Nnamdi Azikiwe.
He was also a member of the 1994 Constitutional Conference where he served as Chairman of States Creation Committee.
The then military Head of State, Gen. Olusegun Obasanjo, conferred on him a National Honour – Officer of the Federal Republic (OFR), for his contributions to the nation.
He was Minister of Mines and Steel during the Shagari administration.
He also served as the Chairman of the Governing Board of the Nigerian Education Research and Development Council (NERDC).
He was one time the chairman of the Northern Elders Forum (NEF), a pressure group founded by some Northern politicians.
Very outspoken and fearless, Unongo was a founding member of several political movements in Nigeria.
As a philanthropist,he established the Paul Unongo Foundation, which has continued to impact positively on many people in his community.