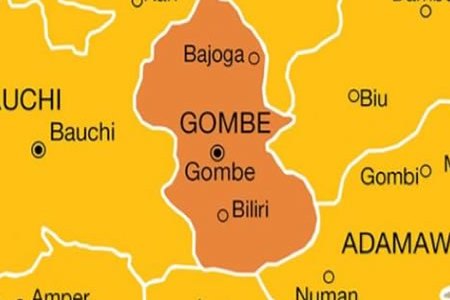 Williams Attah, Gombe
One person has been confirmed dead in Tuesday's clash between two neighbouring communities in Gombe states.
Meanwhile the Nyuwar Community Development Association (NCDA), has called on the state government to urgently set up a judicial commission of inquiry into the persistent attack on Jessu and Nyuwar communities in Balanga LGA.
Chairman of association, Galiyos Zullum, made the call in statement Wednesday in Gombe.
He alleged that Nyuwar community was attacked Tuesday afternoon allegedly by the "Waja militia ".
Zullum, said setting up a commission of inquiry to investigate the conflict was long been over due following persistent attacks occasioned by destruction of lives and property.
Zullum said, urged the Gombe state government to set up the commission of inquiry as it did in other areas engulfed in communal clashes so as to find lasting solution.
He said investigating the immediate and remote causes of the attacks is imperative, adding that those found guilty should be made to face the wrath of the law.
In April, 2021, a similar attacks were said to have been launched on Jessu and Nyuwar communities, allegedly by "Waja militia".
Over 2,000 houses were said to have been burnt during the attack.
The NCDA also called for the setting up of a committee to assess the level of destruction with a view to compensated those affected accordingly.
The statement also lamented the deplorable condition of Internally Displaced Persons (IDP's),most of who are women, children and the aged.