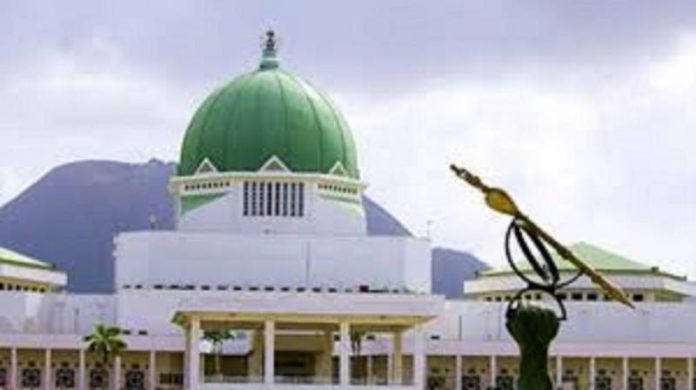 By Sylvanus Tyoakaa
The National Assembly has rejected a bill which will compel any elected political office holder to vacate his seat for defecting to another political party.
The bill to "alter the Provisions of the Constitution of the Federal Republic of Nigeria, 1999 to Provide for the Termination of Tenure of Certain Elected Officials on Account of Political Party; and for Related Matters" failed to pass after both chambers voted against it while amending the constitution
Sponsored by a member of the Peoples Democratic Party from Taraba State, Hon. Rimamnde Kwewum, the bill, in particular, rightly seeks to amend Sections 144(1) and 189(1) of the constitution "to check incidents of defections, that is, cross-carpeting or abandoning the political party that sponsored a President, vice-president, governor or deputy governor, as the case may be, for another political party, in the absence of a merger of political parties, division or factions within the sponsoring political party."
"It is clear that the legislators simply see the parties as vehicles to access power, and want to retain the ability to cross to whichever vehicle is currently fuelled by public sentiments in their constituencies,"
"Since the inception of the Fourth Republic in 1999, politicians across the country have taken the electorate for granted by personalising the mandate given to them under the umbrella of political parties and jump ship with dazzling frequency in pursuit of selfish political ambitions.
Currently, the 1999 Constitution only frowns on defection of lawmakers at the state House of Assembly and the National Assembly.
In specific terms, Section 68 (1) of the constitution states, "A member of the Senate or of the House of Representatives shall vacate his seat in the House of which he is a member if — (g) being a person whose election to the House was sponsored by a political party, he becomes a member of another political party before the expiration of the period for which that House was elected.
"Curiously, the constitution tamely stipulates that the only condition upon which defection can be allowed is, "Provided that his membership of the latter political party is not as a result of a division in the political party of which he was previously a member or of a merger of two or more political parties or factions by one of which he was previously sponsored.
"This means that defection has not occurred and is acceptable when there is a division in the original political party, or a defection is not fatal to continuous membership of the legislature."
The rejected bill would have prohibited the embarrassing gale of defections across the country.For instance, since after the last general election (2019), the governors of Ebonyi (Dave Umahi); Cross River (Ben Ayade) and Zamfara states (Bello Matawalle) have defected from the political party under whose umbrella they won elections (the PDP), to the ruling All Progressives Congress (APC).