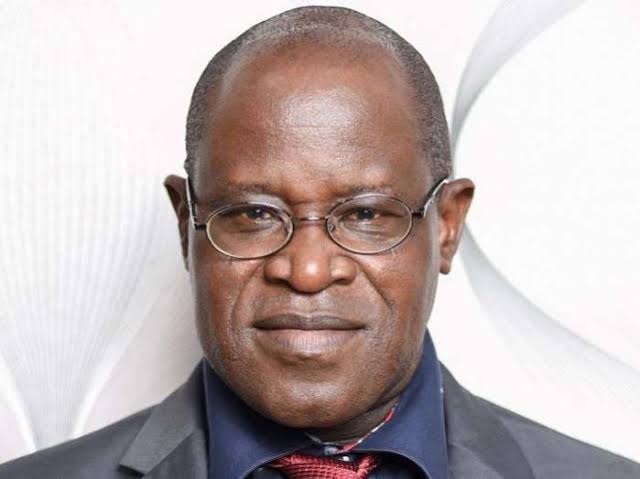 The National Association of Nigerian Students (NANS) has passed a vote of confidence on the leadership of the Director-General of the National Research Institute for Chemical Technology (NARICT), Zaria, Prof. Jeffrey Barminas.
In a statement on Sunday in Kaduna, the students union body dismissed claims in some quarters that Barminas is occupying the office illegally, maintaining that his appointment is subsisting untill the expiration of his second tenure.
The statement signed by the National Secretary of NANS, Comrade Usman Kankia, said the association will not allow itself to be misled by malicious narratives against a tested and patriotic public servant who has dedicated his life to the service of the nation.
Kankia said, NANS finds it imperative to correct certain misconceptions regarding the tenure of Barminas into perspective "and to affirm our fraternal support for the hardworking, visionary and pacesetting Director General and Chief Executive ".
The statement noted that, "A few days ago, you were all aware of the misconception over his tenure in office that has become a popular topic among various groups and persons of interest.
"NANS as a responsible organization and voice of the voiceless submitted a letter to the DG/CEO seeking clarification on the allegations of tenure expiration, corruption and nepotism as well as to seek clarity that will enable NANS take decision on concrete and reliable information.
"While awaiting the response of the DG/CEO, we also carried out our independent findings and came to the conclusion that the allegations of nepotism, staff victimization and corruption are in part and whole misleading, untrue, unverified and should therefore be ignored.
"While we were on it, the DG responded comprehensively to NANS' inquiry on the allegations, via a letter.
"The letter was accompanied with supporting documents and everything needed to be understood by NANS is now in clear perspective."
According to NANS, Prof. Jeffrey was first appointed DG on April 18, 2017 for a period of four years and was re-appointed on March 24, 2021, following his sterling performance.
Kankia said "it is inconceivable for anybody to suggest that the DG is occupying office illegally as his appointment is still subsisting.
"It is imperative to state that since the inception of his tenure, the DG have repositioned NARICT to deliver on the mandate establishing the institution to further research in areas of chemical technology, entrepreneurship, national security and has impacted positively on the Nigerian economy."
The statement called we on the government to allocate more resources and pay attention to the needs of critical institutions like NARICT.