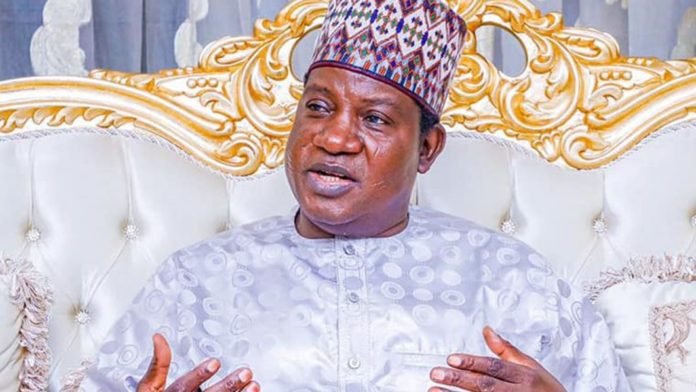 Several people were reported to have sustained injuries in Sabon Gida, headquarters of Langtang South Local Government Area of Plateau state, following alleged assault on Laven Ubandoma, the immediate pass council chairman by his successor, Vincent Venman.
The incident was said to have occurred during the annual "Resettlement Day celebration"and fundraising.
Venman, who was recently elected as chairman of Langtang South LGA on the platform of the ruling All Progressives Congress (APC) in the state, was said to have slapped, Ubandoma, a chieftain of the Peoples Democratic Party (PDP), during the occasion.
The incident was said to have resulted in a clash between supporters of the two politicians, with many people sustaining injuries.
Ubandoma  was said to have been forced out of office by the Plateau state government who declared his seat for election even when his tenure had not expired.
He was declared chairman of the council by the court a  year after his election in 2018.
His tenure was expected to expire in 2022, however, the state government declared his seat for contest in the 2021 council polls which was boycotted by the PDP.
Venman was sworn in as the winner of the 2021 polls, prompting Ubandoma to challenge the legality of his removal by  the state government without competing his three year tenure.
An eye witness, Lanchang Timpil, said there was pandemonium at the venue of the event when Venman slapped his predecessor who was called to the high table to address the gathering.
He said, "As Ubandoma was called upon by the Master of Ceremony (MC) to address the crowd, the youths and PDP supporters gave him a standing ovation."
According to him, "This angered the chairman, who felt slighted and stood up from his seat, walked up to Ubandoma, and gave him a 'hot slap' to the astonishment of the crowd".
The development was said to have resulted in a free-for-all fight between the supporters of the two politicians.
Timpil said several people sustained fatal injuries and were admitted in local hospitals in the community.
"As I speak with you now, the entire community is enveloped in palpable tension and fear of escalation.
"Hon Vincent Venman was also injured and currently receiving treatment at home, while Laven Ubandoma was smuggled out of the ceremony by his supporters to an unknown destination", he said.
According to him, political thuggery had been on the increase in the area in recent times ahead of the 2023 elections.
The spokesman of the Plateau state police command, Gabriel Ogaba, confirmed the incident, saying the situation had been brought under control.