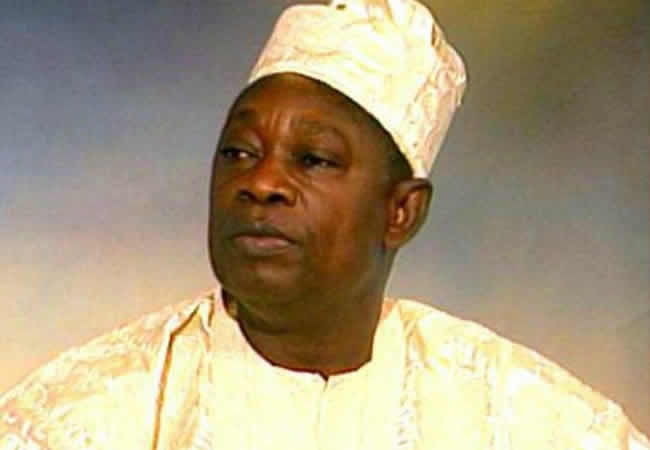 Yesterday marked exactly 28 years to the day, when the freest, most credible and most transparent presidential election ever, took place in Nigeria. It was on Saturday, June 12 1993, that two Muslims, Moshood Kashimawo Olanbiwonnu, Abiola, (MKO Abiola for short) and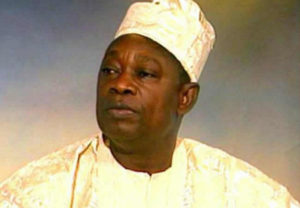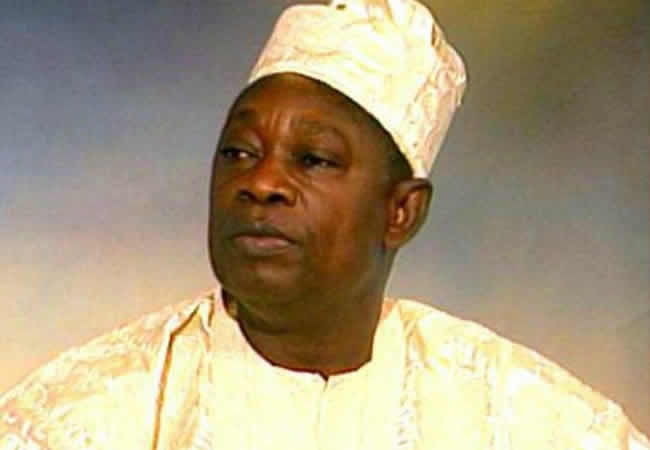 , running as President and Vice President on a joint ticket, defied primordial religious sentiment, to win the election. It was a day in which the MKO Abiola ticket with 169,619 votes defeated the main opposition Bashir Tofa ticket with 154,809 votes in Kano State, the home State of Tofa. It was a day Tofa himself, a prince from Kano, defeated the Abiola ticket with 155,227 votes to Abiola's votes of 105,273 in Abia State, the heartland of the Ibos. (These are two of the 13 results officially declared before the annulment).
It was a day when there was no snatching of ballot boxes, no votes buying, no violence, no killing; just plain queues by voters at the polling units, their identifications by electoral officials, thump printing their preferred candidates, waiting for few hours for announcements of results, right there at the polling units. Just like it's done in any sane democracy.
To add icing on the cake, God smiled on us – there was not a drop of rain anywhere in the country at a time that is evidently the peak period of raining season.
My 19 year-old son always look at me incredulously and take my nostalgic reminiscence of June 12 with a pinch of salt. "Daddy, if not that l know you", he finally levelled with me yesterday when we again spoke about June 12, "I would have said, this your account of June 12 1993, is a tale by the moonlight. Things couldn't have degenerated to this present level if what you said actually happened. But I know you, you don't exaggerate things. I believe you". Can you blame him, when today, History as a subject has been expunged from our school curriculum, when present voters corrupt their conscience and elect rogues at the drop of a few naira, when election days nowadays, resemble battlegrounds with armed soldiers and policemen almost outnumbering the voters, when ballot box snatching is the norm on election days, when rogues can freely enter the Senate, the highest legislative house in the land and cart away the maze, which is the symbol of authority in the hallow chambers, when someone who came fourth in an election can be declared the winner by the highest court in the land. And all these are happening with Nigerians doing nothing about them and some even lapping it up, I can't blame my son for his apparent disbelief.
But as one of Yoruba's proverbs aptly described our current situation: "the bent load on the head of a lame man is consequent on his deformed leg below". We arrived here as a consequent of the tragic fallout of June 12, 1993. After a beautiful day at the polls on that day, with Prof. Humphrey Nwosu, the Chairman of the electoral body then, having announced 13 out the 30 States and FCT results, the military President, Ibrahim Babangida, stopped further announcement. And through his spokesman Ndukar Irabor, released an unsigned statement on June 23 to annul the election. That day, June 23, 1993, must ranked as one of the wretched days in the history of this country. And that annulment must ranked as one of the most distressing and unfortunate decisions ever made by a Nigerian administration.
Had the gains of June 12 1993 been utilized, where a Yoruba man won in Kano, where a Fulani man won in Abia, where Nigerians are indifferent to two Muslims occupying the two highest offices in the land, where herdsmen can graze their animals anywhere in the country without fear or let to their hosts and themselves, I'm very positive, we wouldn't be where we are today.
But instead, the annulment ushered in a chain of calamitous events. Bribery and corruption, which before then, were minimal, have now become monsters that even no amount of Commissions or Tribunals set up to curb the menace, is working. Banditry, kidnapping, killing of the highs, the lows and the innocents are everywhere. Religion intolerance is at an all-time high. Cattle rearers that we used to play with in those days (remembering my time in Moniya in late 60s), are now considered personnel non-grata in the Southern parts of the country. Social amenities and infrastructures are in deplorable state. Most families are on 1-0-1 diet regime. Everywhere you look is gloom and doom.
I shudder for this my beloved country, because right now the atmosphere smells foul and the future looks uncertain. The volte-face announcement of the June 12, 1993 presidential result by the Chairman of the electoral body, Prof. Humphrey Nwosu, on June 12, 2008, in which he officially and finally declared what everybody has known for 15 years, that MKO Abiola, was the winner of the election, is like bolting the latch, when the horse has escaped. Let us at least applaud the gesture of President Muhammadu Buhari, who not only post-humously bestowed the highest national award of GCFR, exclusively reserved for past and present Heads of State/Presidents, on MKO Abiola but also shifted the Democracy Day from May 29 to June 12 in 2019, despite oppositions from within and without. That at least will rob a balm of relief to the family of Abiola for the ultimate sacrifice of their patriarch.
But still, there is permeable tension in the air. No one knows where the next calamity is coming from. There is mistrust everywhere. You are only comfortable with people of the same tribe or the same faith with you. The other day, I wanted to transact a business in a Federal parastatal in Abuja and I called my friend, who happened to be an Ibo man, who knows the place inside out, to inquire how to conduct my business. "Go there, you will have no problem, na your Yoruba brother dey there as the Director of Procurement. Just speak ngbati-ngbati to him and your deal is sealed", was his reply. Should this be the case in 2021, almost 30 years after June 12? Right now, fellow Nigerians we are at a point in which if care is not taken, the centre could implode and decades of gains, destroyed.
Yesterday on the anniversary of June 12, as part of our discussion on the anniversary, my 19-year old son, who is fixated on going abroad for greener pastures, asked me as if he's considering a change of plans, "Daddy, is it possible to have a repeat of that your June 12, 1993, soon?". It was a question that took me by surprise and even now, more than 24 hours after asking the question, I have not been able to give him a coherent answer.