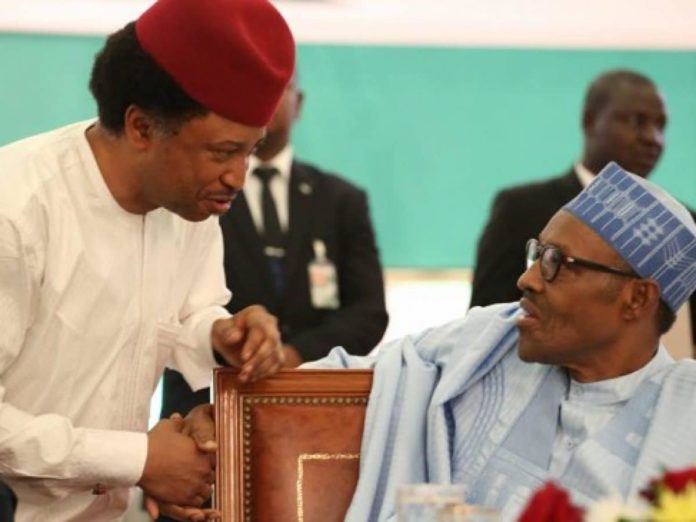 Shehu Sani, a former senator has kicked against calls by the Northern Elders Forum (NEF) for the resignation of President Muhammadu Buhari.
The NEF had on Tuesday in a statement, asked President Buhari to resign for failing to address the increasing situation in the country.
NEF statement came as over 100 people were reportedly killed in several attacks by terrorists in communities in Plateau and Benue states.
The statement issued by spokesman, Dr. Hakeem Baba-Ahmed, said the Buhari administration does not appear to have solutions to the security challenges facing Nigerians and called for President's resignation.
According to the statement, "President Muhammadu Buhari's administration does not appear to have answers to the security challenges that we face.
"We cannot continue to live and die under the dictates of assassins, kidnappers, rapists, and other criminal organisations who have robbed us of our right to live in peace and security.
"Now is the time for President Buhari to seriously consider that option, given his leadership's spectacular inability to provide security to Nigerians.
"Our Forum recognises the importance of this advice and recognises that we cannot continue to live in these conditions until President Buhari's term ends in 2023."
"Killers and other criminals appear to have detected a paralysing vacuum at the highest levels of government, and they have grown more confident and competent in subverting the state and our security.
"Nigerians have shed enough tears and blood without receiving adequate protection from those who are supposed to protect us."
The forum urged Nigerians to exercise extreme caution when electing their leaders in the upcoming elections, saying the country urgently requires good leaders to lead it back to prosperity.
However, reacting to the position of the NEF on his Twitter handle, Sani said Buhari should be allowed to finish his tenure and conduct elections.
"Our respectable Northern Elders want Buhari to resign; I humbly disagree, allow Sai Baba to finish his tenure and conduct elections", Sani said on Twitter.