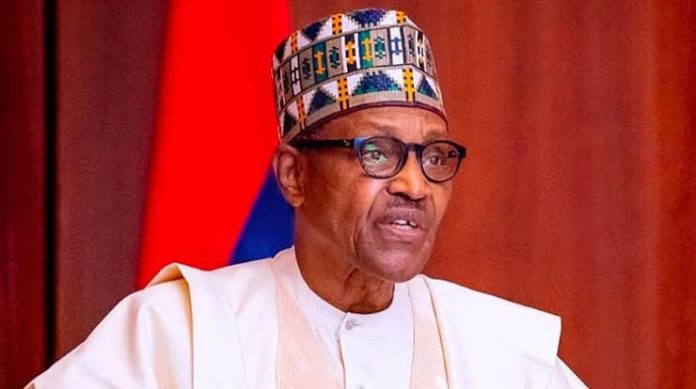 The Peoples Democratic Party (PDP) senators have given President Muhammadu Buhari a six-week ultimatum to address the deplorable security situation in the country or face impeachment proceedings.
The senate minority leader, Senator Philip Aduda, stated this in an interview with journalists after the PDP senators staged a walk out of the red chamber during plenary on Wednesday.
The senators walked after Senate President, Ahmad Lawan, prevented Aduda from discussing the rising insecurity and ultimatum to Buhari.
Aduda was ruled out of order by Lawan when he tried to move a motion on the matter.
Addressing newsmen, Aduda said, "We agreed at the closed session that we should discuss the issue of insecurity in the country but the president of the senate frustrated our efforts to discuss it at plenary.
"We noted at the closed session as the minority caucus in the senate, that the many resolutions passed on insecurity should be implemented.
"At the closed session we agreed that we must give the president an ultimatum, that if he fails to comply with our resolutions on how to tackle insecurity within six weeks, we would move impeachment proceedings against him.
"We expected the senate president to brief the public on what we discussed at the closed session but he did not.
"He also ruled out our point of order to discuss it. "
Meanwhile, the spokesman of the Northern Elders Forum (NEF), Dr. Hakeem Baba-Ahmed, has asked those close to the President to advise him to resign.
Baba-Ahmed stated this on his Twitter handle against the backdrop of the failing security in the country.
He expressed fear about how the situation will look like by May 2023 when Buhari is expected to handover to his successor.
According to him, if there are people the President listens to, they should ask him to consider resigning.
"This is personal opinion. I am terrified by the state of Nigeria.
"I am more terrified by what it will be by May 2023. If there are people he (Buhari) listens to, they should ask him to consider resigning.
"Any lawful option is better than his continuing. Raise your voice, Nigeria. Its enough", Baba-Ahmed twitted.