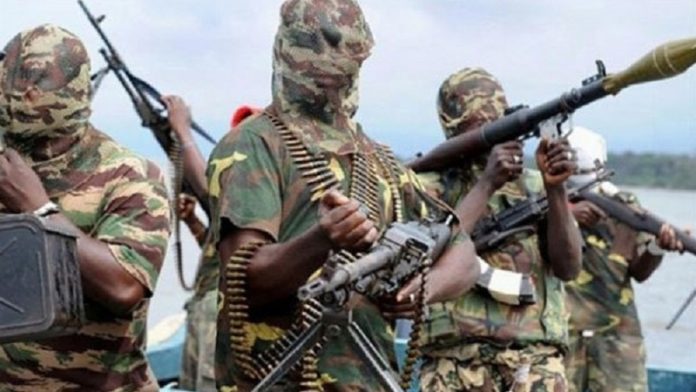 Ten people were reportedly killed while 19 others were in injured in an attack by gunmen on Chando Zerreci Community, Bassa Local Government Area of Plateau state.
The attack was said to have taken place on Saturday during the Zerreci cultural festival which is held annually to usher in the raining season for farming activities.
The gunmen, suspected to be fulani militia were said to have open fire at the gathering as the people scampered for safety.
The National Publicity Secretary of the Irigwe Youths Movement (IYM), Lawrence Zongo, confirmed the attack in a statement shared on the verified Facebook account of the IYM.
The statement said the incident occurred on Saturday at about 10pm.
The statement reads in part, "Another tragedy has happened in our land, this time, during our annual ritual festival 'Zerreci'. The annual festival ushers us into the rainy and farming season.
"The Fulani militants suddenly came upon us on Saturday evening at the ritual ground and shot sporadically at the celebrants.
"Ten persons were killed on the spot, 19 others survived with bullet wounds, some of them are now at Enos Hospital Miango, while others in critical conditions have been moved to Jos".
The statement accused the Fulani for the attack and called on the government to rise up to its responsibility of protecting citizens.
Zongo said the brutal attacks on Rigwe communities were becoming rampant and called on the government to take more concrete steps to protect lives and property across Rigwe chiefdom and neighbouring communities.
The statement said, the Nigerian authorities both at federal and state levels have failed in their responsibility to protect the lives and properties of the Rigwe people who are now at the mercy of gunmen.
"The government must, as a matter of urgency, investigate the attacks in Rigwe land and bring the perpetrators to justice and ensure families and other victims are adequately compensated", the statement said.
Spokesman of the Plateau state police command, Gabriel Ogaba, while confirming the incident, appealed to the community to be calm as the police was on top of the situation.
He said police personnel had been deployed to the area to ensure law and order.