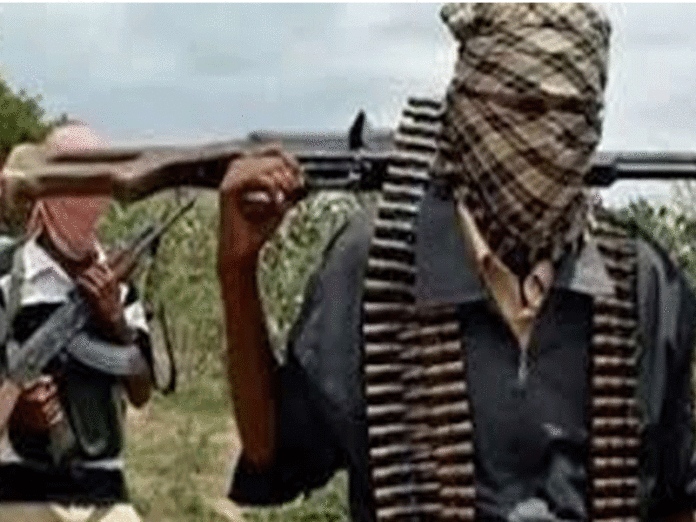 By Patience Dombin, Jos
Two people have been killed in while three others were injured in an attack by gunmen at the internally displaced persons camp (IDP) in Rantisat community, Gashish District, Barkin Ladi Local Government Area of Plateau state.
The attack was said to have occurred on Wednesday at about 3:40pm.
Sources said the gunmen, numbering six, came on three motorcycles and were shooting sparadically at the IDP camp.
Names of the two persons killed were given as Dalyop Boyi and Gyang Jugu while the three people who sustained injuries from gunshots include, Samson Boyi, Dahwol Jam and Pam Boyi.
A volkswagen Vento car belonging to one of the deceased persons was also burnt by the gunmen suspected to be fulani militia.
Confirming the incident in a statement in Jos, the national publicity secretary of the Berom Youth Movement (BYM), Rwang Tengwons condemned the attack.
He said, "this act is not only condemnable, it is the highest sense of man's inhumanity to his fellow man.
"We have always had assurance from the government that peace has returned but what we see almost everyday left us asking questions whether the government understands the plight of the people.
"For how long shall we continue to bury our own people and helplessly watch our oppressors occupy our land without any form of justice from the people who are supposed to protect us?
Government must be sincere by addressing issues with discrimination as our continued search for peace deepens", Tengwons said.
He lamented that since 2018, the living condition of the IDPs has continued to worsen as they were yet to receive any help from the state government.