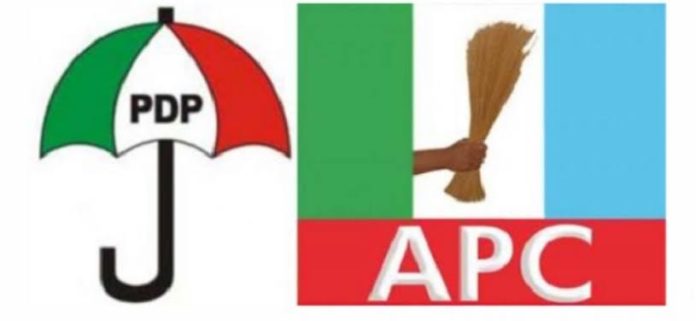 A group, under the auspices of Concerned Nigeria Citizens (CNC) on Wednesday barricaded both secretariats of the ruling All Progressives Congress (APC) and the Peoples Democratic Party (PDP) in Abuja, demanding that the parties must zone their presidential tickets to the South.
The group with representatives from the six geopolitical zones, insisted that the principles of justice, equity and fairness demand that the presidency be zoned to the South after the tenure of the President, Muhammadu Buhari in 2023.
The group in a letter dated May 4, 2022 and signed by its convener, Femi Osabinu, and the secretary, Sidi Ali and addressed to the National Chairman of PDP, Iyorchia Ayu, and his counterpart in the APC, Abdullahi Adamu, lamented that the parties were yet to reveal their zoning arrangements to Nigerians few weeks to their Presidential primaries.
The letter said the rotation of power in Nigeria went beyond mere aspiration of political parties, but also a tool, towards ensuring national unity and stability, and in this regard, candidates from the southern Nigeria must be allowed to occupy the position of President of the country come 2023.
"We also wish to remind you, that the established convention is that power must rotate between the North and the South. Hence a President of northern extraction follows that of Southern extraction and vice versa. Any consideration outside of this is foul and may destabilise the polity.
"It is only fair that, after President Muhammadu Buhari, power must come to the south. Any argument against this is inimical to the unity and stability of our nation.
It is equitable that once the above stands and power is conceded to the south, we will not only be respecting this established convention of power rotation, but we will also be contributing to the dire need to restore stability and national cohesion into our polity," the group stated in its letter.