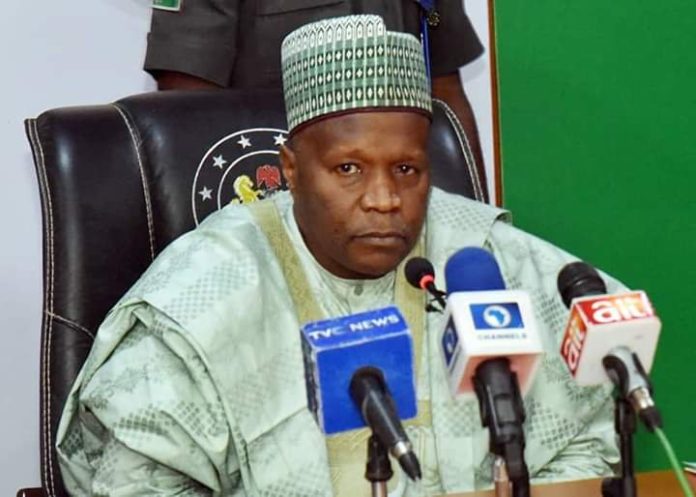 The Tangale Intelligentsia Movement (TIM), has alleged that the Gombe state governor, Mohammed Yahaya is not a true democrat.
In a message to the governor, marking Democracy Day, the group maintained that Gombe state has not made progress since the governor came to power in 2019.
The statement signed by Benjamin Tanglang on behalf of TIM, called on the governor to take retrospective look at his leadership style and make adjustments.
"We have followed your activities keenly from 29th May, 2019 to date, instead of progress we have witnessed retrogression in Gombe state", the group said.
Tanglang claimed that before the emergence of the governor, Gombe was ranked among states with ease of doing business as well as the safest and peaceful state in the north east.
The statement alleged that the governor has "activated primordial sentiments and has planted seeds of discord across the state."
TIM further accused Yahaya for his "overbearing attitude on the citizens, especially of Gombe South extraction."
The statement said, the state's "Internally Generated Revenue (IGR) of had dropped drastically and will continue to drop so long as investors don't invest in the state.
"Democracy is recognising and guaranteeing the fundamental human rights of the people.
"Democracy is allowing the will of the people to take preeminence in matters of public concern.
"We hereby call on you to look at your leadership style retrospectively and make the necessary adjustments", the group said.