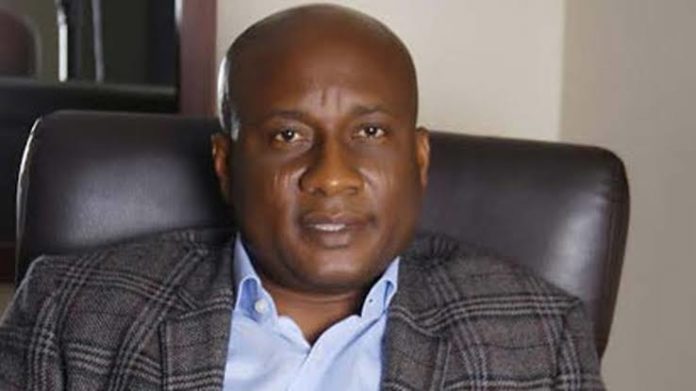 The Arewa Youth Consultative Forum (AYCF), has called on the federal government to stand with the chairman of Airpeace airline, Chief Allen Onyema over allegation of $20,000.00 fraud with a United States (US) bank.
AYCF President, Yerima Shettima made the call in a statement on Sunday in Kaduna.
Shettima said it is imperative for the Nigerian government to stand with its citizens in times of challenges abroad, especially when they are being falsely accused of a crime they did not commit.
The statement said, the federal government owes it a duty to protect the integrity of its citizens and their corporate images whenever such need arose in order to save them from international embarrassment.
The group decried media reports suggesting that Onyema, was indicted by a US jury over $20,000.00 credits.
"We feel duty bound to intervene. We are motivated by the need for the media to be fair, not just to the Chairman of Airpeace but every other Nigerian", Shettima said.
The statement said, "For the records, Airpeace never took loans or credit from any US Bank and Ebony was never paid the sum of $20,000.00 as falsely reported.
"Most importantly, the position of Airpeace has been reviewed by various law enforcement agencies in Nigeria and no evidence of criminality has been established against either the Chairman or the board of the company.
"We wish to call on the Nigerian government to stand firmly with its citizens in moments of challenges abroad and moreso when falsehood is confirmed.
"Our government owes a duty to protect the integrity of its citizens and their corporate image whenever such a need arises.
"The Airpeace Air boss is still the only private airline owner in this country to voluntarily provide free air tickets to Nigerians abroad when their lives become endangered by wars or xenophobic attacks…
"We wish to declare as unacceptable the lackadaisical approach of the Nigerian government towards the attempt to embarrass an innocent citizen doing legitimate business and giving quality social responsibility services through his company.
"It is also unacceptable that Nigeria, as an independent nation would allow such an embarrassing falsehood to rope around the neck of its illustrious citizen by a foreign nation like the United States. "Even Britain, which was our former colonial overlord should not have allowed the use of falsehood to humiliate any citizen of Nigeria because indeed, the world has since moved on".