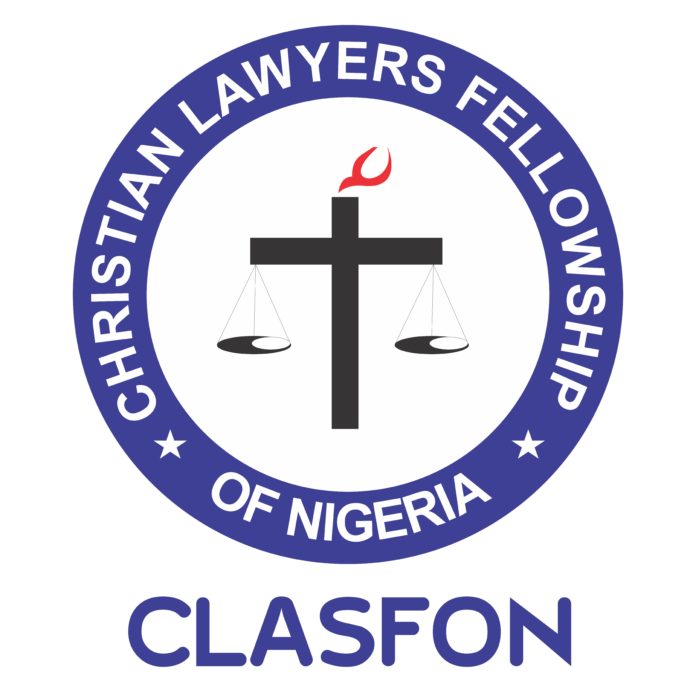 The Christian Lawyers Fellowship of Nigeria (CLASFON), says financial autonomy for the judiciary will promote rule of law and democracy in Nigeria.
In a statement on Wednesday in Kaduna, the group expressed its support for the ongoing strike by the Judiciary Staff Union of Nigeria (JUSUN), insisting that the federal and state governments must allowed the judiciary to enjoy its constitutional right to financial autonomy as provided in Section 81(3) and Section 121(3) of the Constitution of the Federal Republic of Nigeria 1999 (as amended).
The statement jointly signed by President of CLASFON, Mr. Arome Okwori and the National Secretary, Mr. Tunji Omole, said besides the constitutional provisions for financial autonomy and independence of the judiciary, "there is a subsisting court order validating the reason for the on-going industrial action embarked on by Judiciary Staff Union of Nigeria (JUSUN) way back in the case of JUSUN v. AG Federation & Ors (Unreported) Suit No. FHC/ABJ/667/13."
The statement said, "This court order has now subsisted for nearly seven years without any challenge, one expects that with all this avalanche of constitutional and judicial authorities preserving the financial autonomy and independence of the judiciary, the governors of the various states, being the people's representatives should have no difficulty abiding with the dictates of the Constitution."
CLASFON regretted that a large percentage of the governors have refused, neglected and failed to uphold the independence of the judiciary in their various states. The group accused governors for "constantly neglect to allow the judiciary a free hand to prepare its own budgets and have unfettered access to its own funds whereas same rights are enjoyed by the executive and in most cases by the legislative arms of governments in those states".
The group said the current strike by JUSUN is justified because the union had repeatedly issued warnings that it will have no choice but to down tools if the executive arm of the government continues to behave 'like a bull in a china store' in its inglorious efforts at muzzling the judiciary.
CLASFON insisted that there should be no going back on the independence of the judiciary, noting that the Constitution of the Federal Republic of Nigeria which the governors swore to uphold is being deprecated
by their refusal to allow the judiciary enjoy its financial autonomy.
The statement further maintained that financial autonomy for the judiciary will "greatly promote the rule of law in Nigeria,
preserve and promote Nigeria's democracy, "ensure the needed independence of the judiciary to function, ensure the proper funding of the judiciary, guarantee the independence of the judicial officers to dispense justice without fear or favour, affection or ill-will and ensure the smooth running of the administration of justice in Nigeria".
The statement called on the government to immediately accede to the demands of JUSUN to end the strike which "portends grave danger to all and sundry as the continued industrial action does more harm than good".