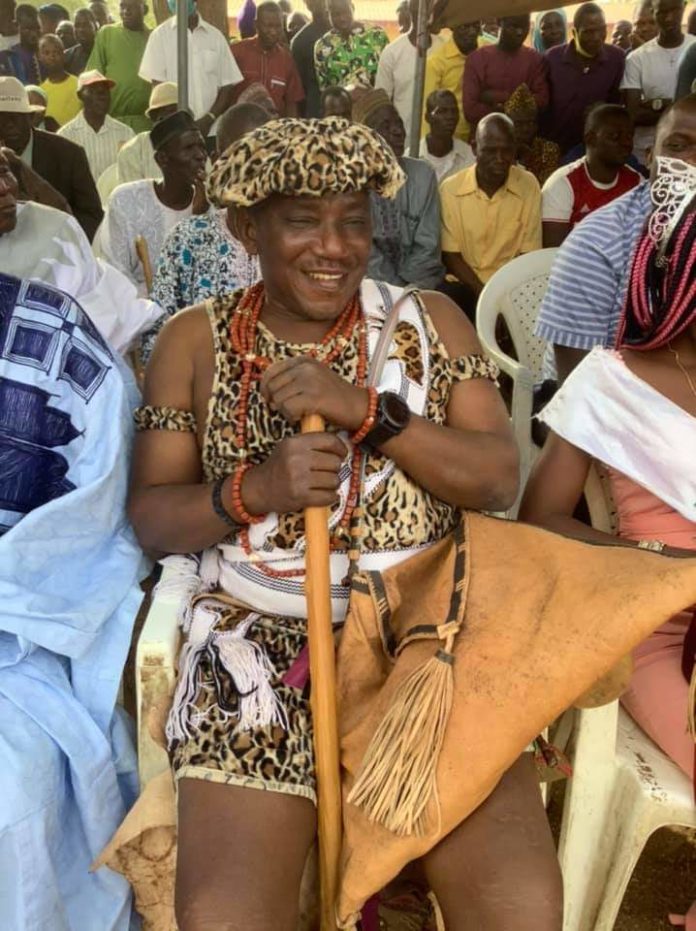 Former Minister of Sports, Mr. Solomon Dalung, is a man who loves his Tarok culture with a passion and he has no apology for that.
This has endeared him to the heart of the people, especially, among the rural masses.
He mixes freely, dances and eat with them without restraint as they celebrate festivities together.
He is one of the few elites who that are very proudly of their roots and likes showcasing their his culture and rarely misses out on cultural events, particularly among his Tarok ethnic nationality in Langtang north and Langtang south LGAs.
He uses such occasions to also enlighten the people about their political and constitutional rights, urging the them to shun politicians who often lured them with food items during elections votes and after giving him their mandate, they never see them again.
On Saturday April 3, 2021, he was in Dadur for the Bwarat District annual cultural day, Langtang North Local Government Area of Plateau state.
Dressed in his cultural attire, the formers minister, who is very proud of his culture was the cynosure of all eyes at the occasion as could be seen in the photo lifted from his Facebook page.