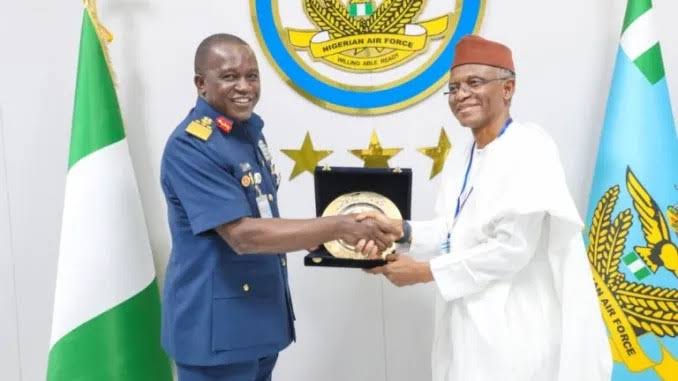 Governor of Kaduna State, Mallam Nasir el-Rufai, has commended the Nigerian Airforce for improving the security situation in the state.
Speaking when he paid a courtesy visit to the Chief of the Air Staff (CAS), Air Marshal Oladayo Amao, at the NAF Headquarters in Abuja, the governor said the military operations, especially air strikes vanquished armed bandits, a situation, which, according to him, led to improved security in the state.
He commended the gallantry of the Nigerian Air Force (NAF) in restoration of relative peace in the state.
He expressed the gratitude of the people of Kaduna State to the CAS, saying that the state has witnessed significant improvement in the security situation as several terrorists' commanders were neutralised by the NAF air strikes while the remnants have relocated from the state.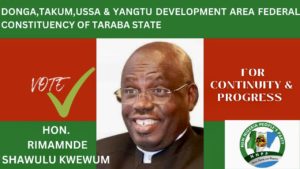 El-Rufai said, "On behalf of the government and people of Kaduna State, I came to thank the Chief of the Air Staff, branch chiefs, air officers commanding, officers and men of the Nigerian Air Force for the excellent work done and still being done in Kaduna State. The security situation in our State and environs has improved drastically. Please keep up the excellent work".
Responding, Amao thanked the governor for the visit as well as the support and cooperation given to NAF by state government and people of Kaduna State in tackling the security challenges in the entire North-west region.
He said NAF would continue to do its best to make the country safe and secured in line with the constitutional responsibilities.
"We will continue to do our best until the entire country is safe. We have professional and experienced operational commanders overseeing various operations across the country," the Airforce Chief said.
Amao said numerous successes the NAF had recorded so far in the fight against insurgency and terrorism would not have been possible without the overwhelming support of President Muhammadu Buhari, who provided the needed resources.