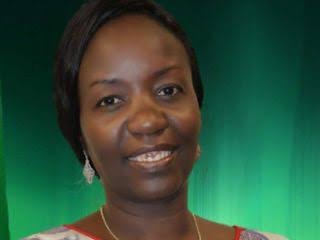 By Daniel Dauda, Jos
The chairperson, House of Representatives Committee on Science and Technology, Hon. Beni Lar has called on the
federal government to create an enabling environment for the private sector to thrive.
According to her, this will lead to the creation of job opportunities for the teeming youth and tackle the security challenges bedeviling the country.
Lar who represents Langtang North and Langtang South Federal Constituency, stated this in an interview with AmazingTimes on Tuesday in Jos.
She said, "Government needs to bring private sector more closely. I strongly believe that social welfare things can also do so much. We cannot continue to push our youths for nothing. We need to look at the private sector," she said.
She lamented that kidnapping, banditry and other social vices have become business ventures for some Nigerians.
She said the way forward in resolving the security problems is to address the issue of unemployment.
"Our youths feel they don't have a future so the have taken to kidnapping and criminality as a fast way of making money.
"Today it appears clearly that crime has become a money making ventures to those who are not employed", she said.
"Look at the big economies in the world, the Asian Tigers, and in fact most advanced countries in the world, the western countries, their governments are not the major employers of labour.
"It is mainly the businesses and big corporations that are the major employers of labour", the lawmaker said.
According to her, Nigeria has huge potentials in agricultural and the industrial sectors and have the capacity of creating jobs given the enabling environment.
"We have the best science and technology researchers in the world. We know that Nigerians are doing well in other countries around the world.
"So, I think what we should do as a country is to go back and grow our own economy. "Seriously we should grow this economy with the rate of our population.
"Our population is growing very fast every day and nothing to hold this population", she said.
Also commenting on the 86th birthday anniversary of her mother, Prof. Mary Lar,
the lawmaker described her mother as a "role model" who contributed a lot to the growth and development of Nigeria.
Prof. Lar is a former Plateau first lady between 1979 to 1983 when her late husband, Chief Solomon Daushep Lar was the governor of old Plateau state.