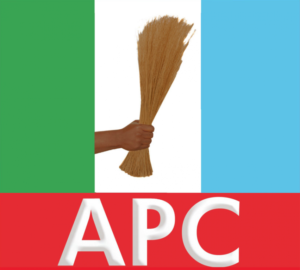 The court of appeal sitting in Markurdi, Benue state, has ordered the All Progressives Congress (APC) to conduct fresh governorship primary in 11 LGAs.
A three-member panel of the appellate court delivered the judgment on Monday, in an appeal filed by a governorship aspirant of the APC, Terhemba Shija, who lost at the primary election held on May 27, 2022". Shija had appealed against the judgment of a federal high court in Makurdi which dismissed his suit challenging the outcome of the APC governorship primary in the state.
Biobelle Georgewill, who read the lead judgment of the appellate court, held Shija "was able to prove that there was no gubernatorial primary election conducted by the APC on May 27, 2022".
The court, however, validated the party's primary rerun which was conducted on June 9, 2022, across 12 LGAs.
"Yes, I have seen that the APC did not conduct a valid primary on May 27, 2022, for reasons the appeal panel ordered a fresh election that was conducted on June 9, 2022, in some local government areas.
"In the interest of justice, I cannot allow those voters in the remaining 11 Local Government Areas to be disenfranchised.
"Therefore, the APC should go back and conduct an election in eleven LGA within 14 days and the Independent National Electoral Commission should recognise the winner after adding both earlier primary results", the appellate court said.
The LGAs where the court ordered fresh primary are Gboko, Gwer-east, Gwer-west, Guma, Katsina, Logo, Makurdi, Otukpo, Ukum, Tarka, and Vandeikya.
However, reacting to the judgment, Hyacinth Alia, who was announced the winner of the primary, appealed to supporters to remain calm, adding that he will respect the judgment of the court.
"We are law-abiding citizens and respect the judgment of the court.
"We appeal to our teeming supporters to remain calm. We are still going to be on the ballot. We are all in this for the greatness of our state and God", he said.