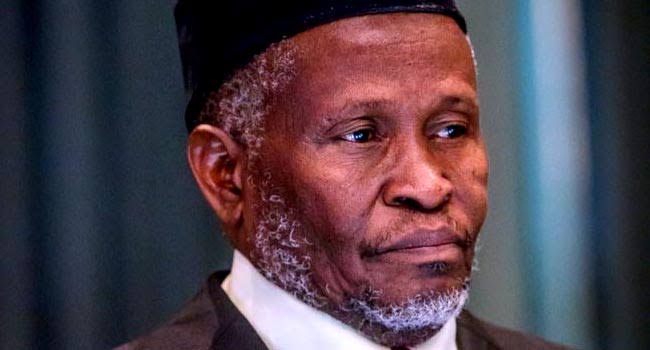 The Chief Justice of Nigeria (CJN), Tanko Muhammad, has reportedly resigned on health grounds.
According to a report monitored on Arise News Channel, two impeccable sources at the Supreme Court anonymously confirmed the resignation of the CJN.
Mohammad's resignation came amid a leaked memo by 14 Justices of the Supreme Court, accusing him of hampering the operations of the Supreme Court by failing to fund judges' welfare among others.
Muhammad, 68, resigned about 18 months ahead of his official retirement in December 2024, when he would have clocked 70.
The next most senior Justice of the apex court, Olukayode Ariwoola, from Oyo State, is expected to be sworn in as acting Chief Justice of Nigeria.