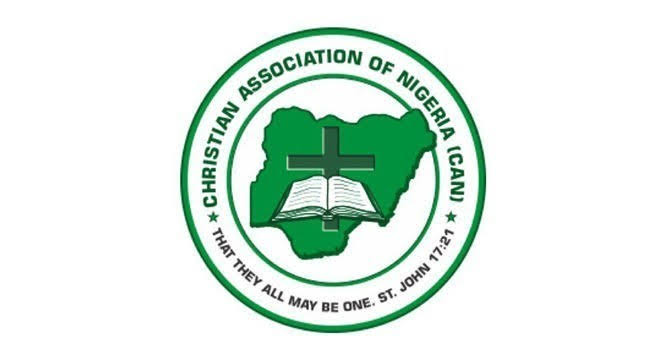 The Chairman of the Kaduna state chapter of the Christian Association of Nigeria (CAN), Rev. Joseph Hayab has asked Nigerian leaders to emulate Jesus Christ who did not accumulate wealth and is celebrated worldwide.
Hayab stated this in a special message marking Christmas.
Hayab said, "What our state and nation needs today is a leadership that will learn from Jesus Christ who today remains ever high and celebrated worldwide not because He accumulated wealth but because he gave his all in service to humanity."
He added that, "our society is in want of leaders with a sincere love for humanity, the type of of leaders who see service to humanity as a vocation not a business venture."
Hayab called on Christians not to loose hope as a result of the security and economic challenges facing the country, stressing that "we cannot have such a great king, Lord and Saviour and still wallow in this challenges…
"We cannot have eyes, ears, nose and mouth then the evil one will still walk into our communities kill people and go unchallenged.
"If such is happening it is simply that we do not keep watch. We must guard our lives and property, it is a duty and we must fulfill that.
"No one need be told that the government will not protect us, sure government can, but we all know government will not protect us so we must protect ourselves."
Hayab also called on Christians and all citizens of the state to use the season and pray fervently for God's intervention over the challenges facing the state.
He noted that the COVID-19 pandemic is still very much around and evolving, calling on Christians to observe all the protocols to stop its spread.
He said further that Christian health experts had been consulted on the Covid-19 vaccines, urging saying that Christian should go for vaccination as there was nothing to be afraid of.
Also in their messages, the governorship candidate of the Peoples Democratic Party (PDP) in Kaduna state during the 2019 elections, Hon. Isa Ashiru and the Senator Danjuma La'ah, representing Southern Kaduna senatorial zone, appealed to the people to embrace peace and be united regardless of their religious and ethnic differences.
In his message, Ashiru
noted that Christmas is a very important event in Christiandom as it is a period of love and worship to the almighty God.
"I rejoice with you on this special occasion as families, relations and friends take time to reflect on the positives in our lives and think about future challenges.
"Being alive to witness another Christmas is a privilege considering the prevailing challenges in our state, country and indeed the world at large,"he said.
The PDP chieftain called on the people to continue to live in peace and show love to all, regardless of religious differences and work together for a better society where equity, fairness and justice prevails.
"Let us not give up in our desire to enthrone good governance and a secured country.
"Let's continue to pray and support people who will turn things around for the best as another election year draws closer.
"A new variant of the Coronavirus pandemic, (Omicron) is on the increase, I urged you to adhere strictly to the preventive measures to avoid the spread of the infection.
"As we celebrate, let us be very conscious of our security", he said.
On his part Senator La'ah
appealed to the people of southern Kaduna to embrace peace, love one another and be united regardless of their tribe, religion and political differences, for the development of the area.