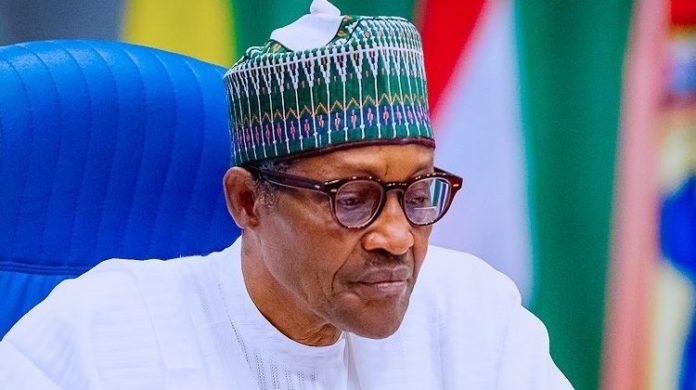 The Nothern Elders Forum(NEF), has warned northerners against repeating the mistakes they made in 2015 and 2019.
NEF's Director, Publicity and Advocacy, Dr. Hakeem Baba-Ahmed, sounded the warning in an interview with Journalists during a meeting of "Northern Leaders of Thought" on Saturday in Kaduna.
He said the north made a mistake by voting Buhari in 2015 and 2019.
According to him, Buhari promised to address insecurity and boost the economy, but the country is worst off since he came to power.
Ahmed said Buhari is a "disappointment" and urged northerners to support the best candidate regardless of the region he or she comes from.
According to him, "Northerners were told that if Buhari becomes president, the country would be secured, he will fight corruption, the economy will improve, but now we are worst!
"This is not propaganda, it is not fiction, it is a fact on the ground".
Baba-Ahmed said, many people in the northwest, were Buhari comes from, have been rendered homeless by bandits.
He said, "Millions of Internally Displaced Peoples Camps (IDPs) in the north west, where Buhari comes from as a result of deadly activities of bandits, but the government is refusing to admit it.
"They are refusing to accommodate this view and consider the fact that we have internally displaced people.
"This is not the Nigeria that we voted for President Buhari, so he is a disappointment and that is why we are calling on Nigerians, particularly, northerners, to be very careful, don't repeat the same mistake again.
"Chose a northerner if you want, but please make sure he is the best among those that are available including candidates from the South".
He maintained that presidential candidates should have a team to work with to be able to articulate their vision.
"Don't just come to us like Buhari did in 2015 and 2019. We want to vote a team. We want a President who will have a team ready to transit with them to form a government.
"We don't want a President that will take six months thinking about who will run his government. We want to do things differently otherwise the north is doomed and this country is doomed", Baba-Ahmed said.