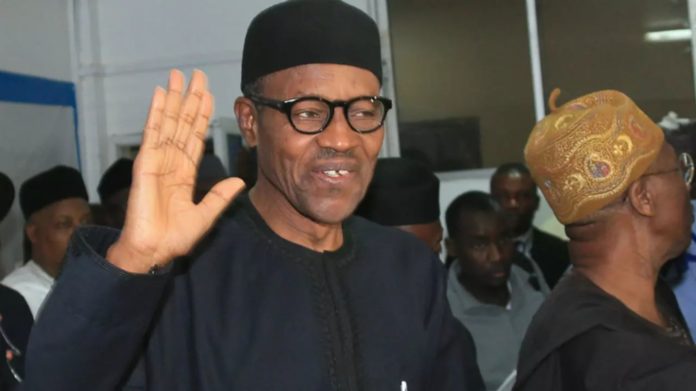 Heroes are usually in the past, most of the time, people who are no longer alive. Very few people are lucky to get recognised as heroes while they are alive. Even fewer people get adored and worshipped while still in public office.
As a matter of fact, for those who are Christians, can recall the story of Jesus Christ who was despised and afflicted, was rejected and called names by the very people he came to save. When the people of Israel were given the option to choose between a rogue and Jesus Christ, they chose Barabbas and cried that Jesus should be crucified. There are hardly any persons in the world today, perhaps in the recent past, with the notable exception of Nelson Mandela who received heroic recognition while still alive.
President Muhammadu Buhari is a notch higher than Mandela. He is one of those few people who have received heroic recognition, unlike Nelson Mandela, without suffering any ill-treatment as a result of fighting for his people.
The only time that Buhari, who had all his life been pampered by government, taken to the army to become an officer even before he completed his secondary school as we now know, was privileged in the Army, received double promotions, was loved by the people that were ahead of him and so got choice postings. This was when the military junta that overthrew him put him into detention.
In spite of the numerous positions that he held, he has all his life been regarded as a very good person; incorruptible, very caring even, though there is no evidence anywhere that he was a generous man, helping people who were in need and gave his life to fight for other people.
But yet, he has a cult-like following. He appears to be worshipped, and everywhere he goes, people follow him or pretend that they love him and are following him. Of course, some cheeky fellows, who now pretend to be his loyalist had argued that politicians were following Buhari so they could be elected by his teeming supporters in the North.
Very much the quintessential Buhari, since he came to power, there is nothing to show that the quality of life of the people of Nigeria has actually improved. The human development index placed Nigeria very low on it's tables. In fact, indexes developed by reputable institutions around the world, such as Policing and Security Index, the Fragility of State Index and the Global Terror Index all score Nigeria very low. If you look at the debt ration of Nigeria, it seems to be increasing. As at today, the Nigeria's public debt is getting bigger and it is predicted that within two years 80% of Federal Revenue will go to debt serving. In spite of all these, Buhari is still riding very high. His supporters don't see anything wrong with him and his policies. They cheered when he was in the hospital for almost a year in London and celebrated his ability to walk for 800 meters. In fact, when you press hard about the failures of Buhari in the office, his admirers argue that other people are failing him, implying that "he is a saint, surrounded by people who are greedy and want to give him a bad name". They will even call names of his relations and close friends and blame them for perceived failures of General Muhammadu Buhari.
BUHARI'S SOJOURN IN PUBLIC OFFICE
For those who care to know, Buhari was plucked from school and inputted into the army and he became a military officer, trained in Pakistan, the United Kingdom and in the USA. He participated as a middle cadre officer in the civil war operation. Not much was heard about him until when he was made the Military Governor of the North Eastern States. The North Eastern states today comprise of Yobe, Borno, Gombe, Bauchi Adamawa States, and parts of present-day Taraba State. Thereafter, he became Minister of Petroleum and combined with his now six years as substantive Petroleum Minister. President Buhari is unarguably the longest serving Petroleum Minister in Nigeria. Regardless of the fact that the petroleum industry is a cesspool of corruption, his admirers see him as incorruptible.
When the Military handed over power in 1979, he went back to the barracks and thereafter, became the General Officer Commanding (GOC), 3rd Armoured Division, Jos. It was while he was in that position that he led his troops to Chad. Thereafter, himself and some officers overthrew the civilian government and he became the military Head of State of Nigeria, a position that he held from 31st of December, 1983 till the time that he was overthrown by General Ibrahim Babangida in August 1985.
He prosecuted an anti-corruption war against politicians that he had overthrown. Several politicians, mainly in the opposition political parties namely, the Nigerian Peoples Party (NPP), the Unity Party of Nigeria (UPN) and the Great Nigerian Peoples Party (GNPP) as well as the Peoples Redemption Party (PRP).
These were the progressive parties that opposed the ruling National Party of Nigeria, the (NPN). Interestingly, apart from the fact that President Shehu Shagari was overthrown and put in jail, almost all the ministers who worked with the government that was accused of corruption were not taken to court or tribunals, they were not tried by the numerous military tribunals that were set up by General Muhammadu Buhari.
Opposition political leaders like Chief Solomon Lar, Sam Mbakwe were taken to jail, and they were jailed, some for as many as 100years. Sam Mbakwe became blind in prison. But then, Buhari did not bother about the fact that his action could be interpreted as one-sided ethnic campaign. His supporters too, turned a blind eye to the ethnic nature of his fight against corruption.
After he was overthrown, he got his dose of imprisonment, the major and most important setback he has ever had in his life.
He was released from jail as a very bitter person and went into some sort of oblivion until General Sani Abacha became Head of State after overthrowing Chief Ernest Shonekan's government that was hurriedly put in place by Babangida.
Abacha created the Petroleum Trust Fund (PTF) and appointed Buhari as chairman. It was in that position that the military handed over power to the civilian in 1999 and General Olusegun Obasanjo (rtd) who had also serve as military Head of State (1976 – 1979) returned again as the elected civilian President. The trajectory of Buhari will show that, there are no records of outstanding historical achievements in terms of infrastructural development.
Yet, nobody in Nigeria's recent past or present comes near General Buhari's cult like acceptance. In 2003, as was the case later with President Trump, there was nothing that he said that was wrong as far as his followers were concerned.
Even when he said that Muslims should not vote for Christians, his supporters claimed that he was quoted out of context.
Even when he traveled to Ibadan, Oyo state capital and confronted, the then Oyo State governor, Alao Akala for allegedly discriminating or fighting against the Fulani, he was not seen as a tribalist. Even today as Buhari presides over a lopsided government in terms of appointments, his supporters still see him as above board.
PRESIDENT MUHAMMADU BUHARI DECONSTRUCTS BUHARI
First of all, it is obvious now that President Buhari is the only person that has successfully demystified Muhammadu Buhari, the saint, the man who does not make mistakes, the man who is not corrupt, and the man that loves the poor people.
Unfortunately, this is the road that President Muhammadu Buhari has chosen. He refused to follow the road that NelsonMandela of South Africa did follow but rather chose to demystify himself.
Despite the noise about corruption, it is evident within and outside government, that corruption is still very strong in Nigeria. International and local perception now is that, at no time in Nigeria's history has corruption become such a legal tender in government affairs.
For all his faults, President Goodluck Ebele Jonathan did at least one thing very well; he developed the electoral reform that was began by the president before him, introduced the card reader, conducted election generally perceived as free and fair and handed over power. Under his regime, opposition parties and leaders could speak and organize protests.
Even Buhari himself, participated in some street protest in the city of Abuja without security agents throwing teargas at him.
Ballot box snatching, violence at elections were reduced considerably. The world began to look at Nigeria with hope. When people turned to Buhari for leadership, they thought that they had found a man who has learnt from his mistake as a military leader, a man who had been reformed to believe in democracy and the need to build strong institutions.
Here we are six years down the line, institutions have weakened in Nigeria.
The usually lively National Assembly have become docile. Today, the Senate President and Speaker of the House of Representatives boldly tell the world that whatever the president brings, they will pass. Today, interestingly, we have gone through two budget sessions where the budget documents that the President promised he would send along, after making his budget speech, could not be produced before the budgets passed first and second readings. Some standing committees held budget defense sessions before receiving the budget details.
BUHARI: THE ROAD NOT TAKEN
When Mandela became president of South Africa after more than two decades in prison, he did some things that were outstanding.
South Africa was a divided country; ethnic and racial lines had been weakened by the apartheid system, various communities were divided and there was so much tension. Indeed, black people thought their time had come to take over and oppress white people. But Mandela came with a new song. His song was to tell South Africans not to be lost in the past or in the recent mess but look ahead for a big, inclusive future, where white, black, red and brown will live together and a rainbow nation.
Today, what Mandela did has produced outstanding results. First of all, contrary to expectations that South Africa will break down, the white did not flee en-masse, peace ensued, South Africans worked together and achieved things that were unthinkable.
South Africa became the first African country to host the world cup. South African companies, MTN, DSTV and several other companies have become, not just continental brands but global brands. South African products are to be seen in most places in Africa. Furthermore, in South Africa today, you have an economy that is bigger or at a point was supposed to be bigger than the Nigeria economy.
That is the road that President Muhammadu Buhari did not take.
Thank God the President has come out to deny the fast-spreading stories in political circles that he is working for a third term. Time has come for President Buhari to stop lengthening the distance between him and what Mandela has done. By not taking the Mandela road, Buhari has demystified himself, turned himself into an ordinary politician that history may not take lightly.