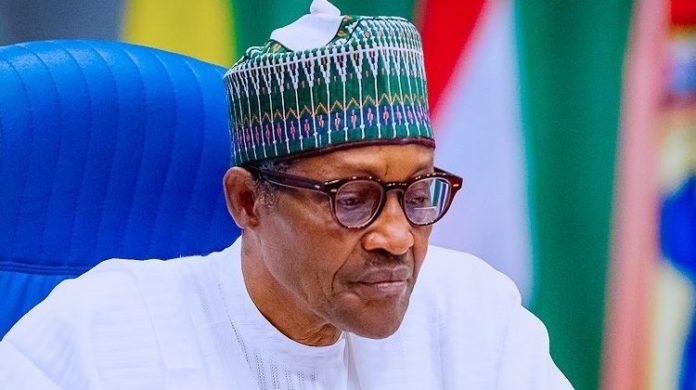 President Muhammadu Buhari has given a 10-day ultimatum to the troops to crush bandits terrorising communities in Plateau state.
The General Officer Commanding 3rd Armoured Division, Nigeria Army, Maj. Gen. Ibrahim Ali, disclosed this on Monday, while addressing troops deployed in Tangoron community, Riyom Local Government Area of the state.
According to him, more troops had been deployed in the state to flush out the criminals.
The ultimatum came following the persistent attacks and destruction of farm crops in Riyom and Bassa LGAs of the state.
Last week, gunmen suspected to be fulani herdsmen invaded 15 communities in Bassa LGA, killing and setting many houses ablaze.
The GOC who is also the Commander, Operation Safe Haven said, "The Commander- in -Chief of the Federal Republic of Nigeria, President Muhammadu Buhari has asked us to gun down anybody seen carrying illegal weapon and we must carry out the order.
"Those people must be criminals .So, you have to go into the bush and clear the criminals wherever they are hiding and you have been given 10 days to do that and achieve results."
He also visited some of the communities which were recently attacked by gunmen where he donated some relief materials including bags of rice, blankets, cartons of indomie and bags of salt.