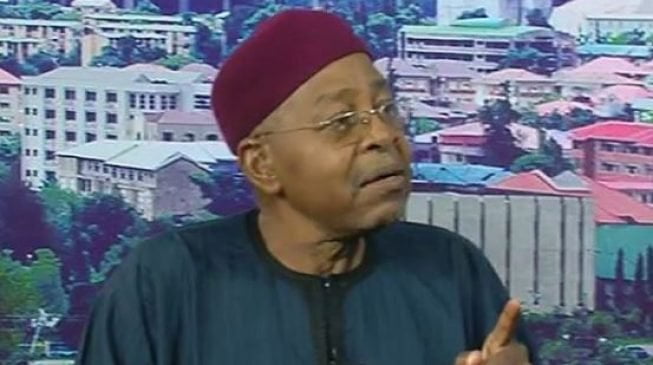 By Rimamnde Shawulu Kwewum
How time flies! So its already three years since Bala John Takaya, President of the Middle Belt Forum died! How nice it would have been to have his perspective of what is happening to our Nigeria!
He was introduced to me by my uncle, Yakubu Muri Tuktur, a Deputy Registrar then at the Ahmadu Bello University (ABU), Zaria.
Dr. Takaya had left ABU and was a lecturer at the University of Jos. A very good conversationalist with profound knowledge of society and history, he regaled me with stories of the various communities that made up of the Middle Belt.
He told stories of the how communities were traumatised by horse riding slave raiders. He tried to explain why Igbo shops in Northern Nigeria were always attacked even when Igbos were not involved in the squabbles that led to such riots.
Soft spoken with excellent command of English Language, Takaya always kept his listeners engaged. Wherever he spoke people got convinced. He rarely raised his voice and was always ready to patiently listen. Once at a programme with some pastors in Benue state he was given 30 minutes to speak. Some pastors in the audience complained that they had other engagements and would stay only for 15 minutes.
As Takaya began to speak they sat down. Two hours after Takaya was still speaking. The pastors did not leave their seats. Thereafter they requested that he should come back to speak to them and more people that they would invite. Such was the power of voice and reasoning!
Takaya was a consummate peace maker with a deep sense of justice. He always reminded people that his elder brother, who was or is still alive, is a Muslim, who also needed fairness and justice.
He was patient and could tolerate insults and disrespectful behaviour  without losing his peace. As the Secretary of the Government of Gongola State, he led the Great Nigeria Peoples Party (GNPP) technical team to a meeting of the Progressive Governors in Kano.
At break time one of the "Progressives" looked at him and told him that it was important to take power from the 'arnas' of Gongola State. Takaya smiled and continued the meeting.
No doubt he showed his commitment to the poor and downtrodden, a major trademark of Christianity. Though we mourn him,  his death is not a loss to the church, because he has finished his course.
Beside his biological children, he raised many Takayas: men and women of strong faith and commitment to free, strong and prosperous communities!
The ideals he stood for have not gone to the grave with him. We may no longer be drinking tea with lime and lemon with him, but all who came across him, know that  a man of faith, a man of peace with a sense of justice, who believed that God created man equal and has bestowed the gift of freedom to every man and every community walked on the Nigeria soil.
Adieu, our teacher, our father and our uncle who inspired thousands.
Kwewum is a member of House of Representatives.