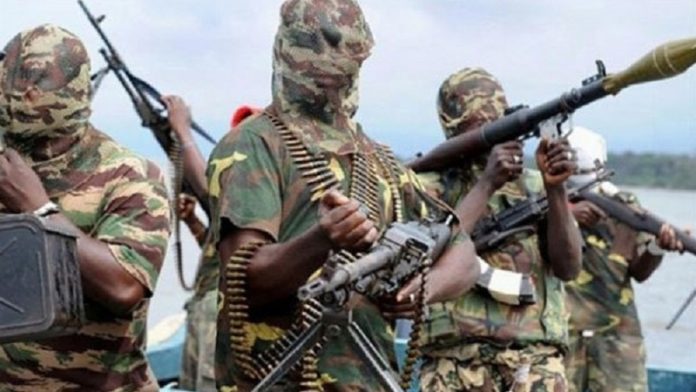 Sixteen people, including the wife of an army officer have been abducted by terrorists in multiple attacks on communities in Kaduna state.
The wife of the army officer and the six others were said to have abducted at about 11pm Tuesday when the terrorists attacked Keke 'A' and Keke "B" areas of New Millennium City, in Kaduna metropolis. Residents said the attacks started at about 11pm and lasted for about an hour before security operatives arrived.
The wife of the army officer and two others were abducted during the in attack on Keke 'A', while four others- a couple and their two house helps were abducted in Keke 'B'.
One of the residents said, "It appears the main target of the kidnappers was a big house at Keke A, belonging to a army officer."
He said, "The bandits came around 11pm. I think their main target was a house at Keke "A."The house belongs to a military an army officer. But the officer was not at home.
"So, the kidnappers broke into the house and picked his wife. They also kidnapped another man who is the immediate neighbour of the army officer.
"The neighbour was picked alongside his eight-year old daughter, but they eventually dropped the daughter when her mother was shouting.
"At that point, they started shooting sporadically to scare away anyone who might think of coming to their aid.
"While all that was happening, another man who was just returning home in his car at that time ran into the kidnappers. He was the third person that was taken away from our area.
At Keke 'B', a resident confirmed that, a man, his wife and their two house helps were abducted.
In yet another attacks on Gwando community, Kajuru LGA and Ligari community in Chikun LGA of the state, nine people abducted.
The terrorists were said to have attacked Gwando at about 7pm on Monday and abducted five people.
The attack on Ligari was said to have occurred in the early hours of Tuesday leading to the abduction of the wife of the village head, his brother and two others.
Sources said, "many rural communities in the state
are now at the mercy of the terrorists who invade the villages at will and abduct or kill people.
The source added that farmers cannot go to their farms for fear of either being killed or abducted.