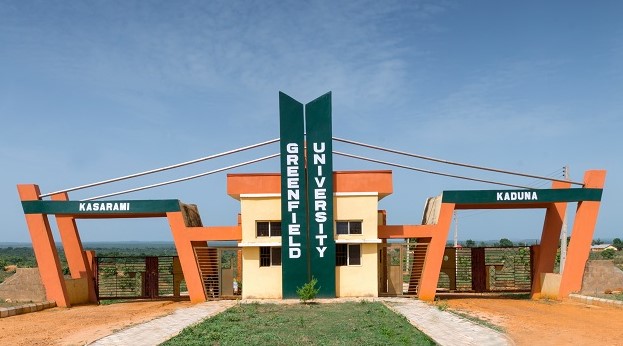 Bandits who abducted some students of Greenfield University in Kaduna state have threatened to kill the victims if their demands are not met by Tuesday.The students were abducted on April 18, 2021, when the hoodlums invaded the school at about 8:30pm.
They were said to have demanded for N800 million ransom for the release of the students.
However, while negotiations were still going on, five of the students were killed.
In an interview with the Voice of America (VOA), Hausa service, one Sani Idris Jalingo who claimed to be the leader of the bandits that abducted the students, warned that
if the state government or parents of students fail to pay a ransom of N100 million and provide them with 10 new Honda motorcycles by Tuesday, the remaining students will be killed.
Jalingo said 17 students comprising 15 girls and two boys are in his custody, including the grandson of the late emir of Zazzau, Shehu Idris whose name he gave as Hamza.
He disclosed that the families of the abducted students had already paid N55 million, saying however that they had spent the money to feed the students.
"You are speaking with the abductors of Greenfield students. We heard the comments of the Kaduna State Governor that he will not pay ransom to bandits to purchase additional arms.
"If they fail to bring N100 million and 10 brand new Honda motorcycles known as Boko Haram by Tuesday, I can assure you they will use trucks to evacuate the bodies of the remaining students."
He said five of the abducted students were killed to prove that the state and the federal governments have failed.
Jalingo described himself as a "a food seeker", when asked if he is a terrorists.
He also warned security agencies against planting trackers on the motorcycles, maintaining that his members don't go to towns so arresting them will be difficult.
One of the abducted students, Abigail Usman, also spoke during the telephone interview, calling on the government and parents to pay the ransom "so that they will not kill us."
Efforts to get the reaction of the university authorities failed as the registrar, Mr. Bashir Mohammed was unsuccessful as his mobile phone was switched off.