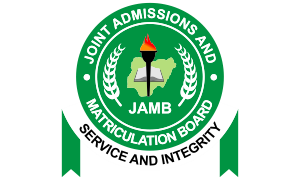 The Joint Admissions and Matriculation Board (JAMB) has cancelled the general cut-off marks for admission into tertiary institutions in Nigeria.
Speaking at a virtual meeting by the minister of education, Adamu Adamu, the registrar of JAMB, Prof. Is-haq Oloyede
said tertiary institutions across the country have chosen different cut-off marks for the Unified Tertiary Matriculation Examination (UTME).
According to him, some universities such as University of Maiduguri proposed 150, Usman Dan Fodio University Sokoto, proposed 140, Pan Atlantic University proposed 210, University of Lagos 200 while Lagos State University proposed 190.
Others according to him, are
Covenant University which proposed 190 and Bayero University Kano, 180.
Oloyede said there will be no cut-off from JAMB, now that the universities have been given the liberty to decide cut-off marks.
At the meeting, it was agreed that the maximum score a candidate can present for direct entry (DE) is 6 and the minimum is 2 or E.
The stakeholders resolved to allow the education ministry to decide the deadline for closing admissions after they couldn't agree on December 31 for all public institutions and January 31, 2022, for privates.
As in the 2021 guidelines, all applications for part-time or full-time NCE, OND, and other programmes are to be posted only through JAMB.
JAMB was established in 1978 after the two years High School Certificate (HSC) was scrapped.