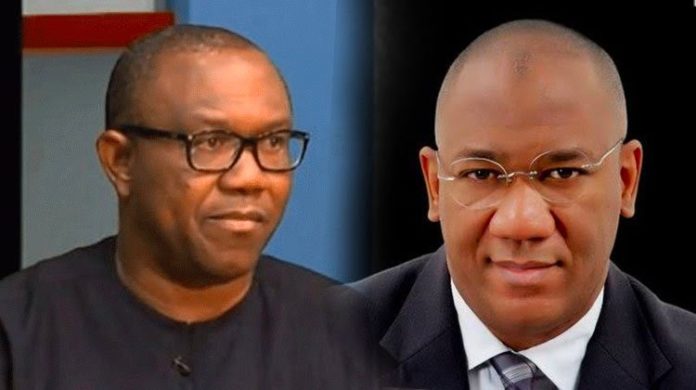 The Presidential candidate of Labour Party (LP), Peter Obi, nominated Senator Datti Baba-Ahmed, founder of Baze University, Abuja, as his running mate for the 2023 presidential election.
Speaking at the unveiling of Baba Ahmed on Friday in Abuja, Obi said he is "eminently qualified" to be Nigeria's vice-president if the party wins the presidential election next year.
"This is our match to secure, unite and make Nigeria productive and you can't do it without having people who have a similar vision, idea and are prepared for that onerous task," Obi said.
In his remarks, Baba-Ahmed said he is "humbled and appreciative" of his selection as the party's vice-presidential candidate.
He said, the fundamental reason for being on the ticket is to rescue Nigeria from the state of collapse.
"I cannot afford not to be part of the movement to rescue Nigeria," he said.
Baba-Ahmed was a member of the house of representatives from 2003 to 2007. In 2011, he won the senatorial election to represent Kaduna north.
But the election tribunal overturned his victory and he left office in 2012.
In January 2022, Baba-Ahmed announced his intention to contest the governorship election in Kaduna state on the platform of the Peoples Democratic Party (PDP).
However, he pulled out of the race, hours before the primaries, faulting the process of the election.