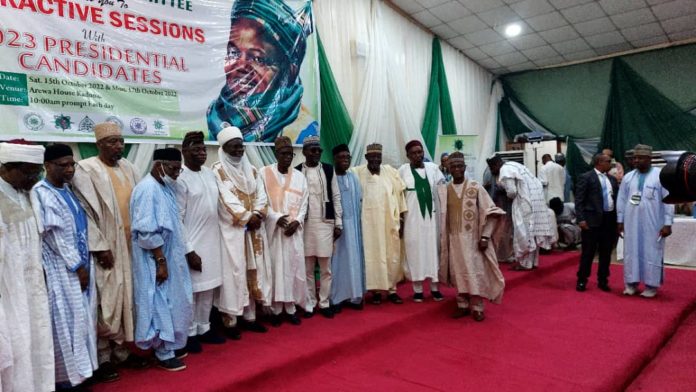 Leading northern groups in the north, the Arewa Consultative Forum (ACF), Sir Ahmadu Bello Foundation (ABF), Northern Elders Forum (NEF), Arewa Research and Development Project (ARDP) and Jamiyyar Matan Arewa (JMA), on Saturday held interactive session with President candidates ahead of the 2023 elections.
The purpose of the interactive session, according to a member of the NEF, Prof. Doknan Sheni, is to asked the Presidential candidates, what they have for the north.
"This north is not just Muslim, or Christian or pagan north. It is a collective geographical north.
"We hope to hear their vision and programmes for Nigeria, especially, how they intend to address the myriads of problems facing the country.
This will inform our choice for the 2023 election.
" We have also produced a booklet of all that the north needs, from infrastructure to economy, education, agriculture, security" he said.
Three Presidential candidates – former Vice President Atiku Abubakar of the Peoples Democratic Party (PDP), Kola Abiola of the Peoples Redemption Party (PRP) and Prince Adewale Adeboye of the Social Democratic Party (SDP).
Other Presidential candidates are expected to feature on Monday.
The event was attended by prominent chieftains of the PDP as could be seen in the photos below.