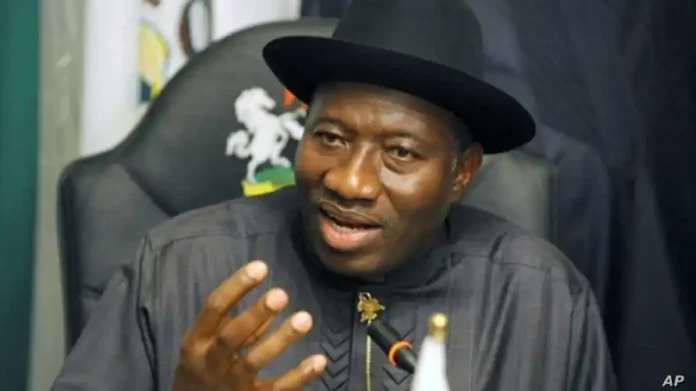 A political pressure group, "Goodluck Consensus", has appealed to former President Goodluck Jonathan to immediately join the race for the Presidency.
The group said Jonathan who governed between 2010 and 2015 has what it takes to unify the country.
Convener and Coordinator of the group, Dume Wellington, made the call while speaking to newsmen during a rally in Port Harcourt, Rivers State on Friday.
The group, said they were opting for Jonathan's candidature because "he is a non-tribalistic leader who puts the citizenry's interest at heart".
According to Wellington, Jonathan represents peace, and two other presidential aspirants have vowed to jettison their presidential ambitions and support the ex-President should he decide to contest.
Rumours about Jonathan's defection to the All Progressives Congress (APC) to run for the presidency had been rife.
A similar group, under the aegis of the "Youths Network for Nigeria Union," had on Tuesday, in Suleija, Niger state, gave the former President, a seven day ultimatum within which to join the All Progressives Congress and declare for the 2023 Presidency or be prepared to have his private office picketed by its over 20,000 members.
Credit: Punch