The Northern States Christian Elders Forum (NOSCEF), has called on the federal and state governments to ensure that no section of the country is disenfranchised on grounds of insecurity during the 2023 general elections.
In a statement on Tuesday in Kaduna, Chairman of the forum, Elder Ejoga Inalegwu, urged the government to give security forces more support to sustain the push against insurgents and other criminal elements terrorising the country.
The statement also condemned the recent killing of a Catholic priest in Niger state, the invasion and massacre of communities in Southern Kaduna and the abduction of worshipers in a church in Katsina state.
Inalegwu lamented that communities in Southern Kaduna and Niger States were the most affected by the deadly activities of terrorists.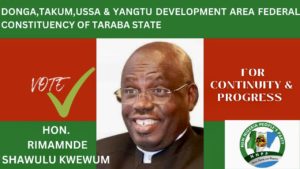 He said, "With the improved surveillance and deterrent measures being taken by the security forces in tackling insecurity, we are surprised at the deteriorating situation arising in these areas.
"We call on the governments at the state and federal levels to give the security forces the needed support to sustain the push against the insurgency plaguing the nation, especially as we approach the 2023 elections, so that no section of the country is disenfranchised on grounds of insecurity".
"We were excited when politicians were able to make night visits to areas of hitherto high insecurity only to at the same time be greeted with sustained attacks against communities in Southern Kaduna at about the same time".
The statement also called on parents to counsel their wards against being used as thugs by politicians to cause violence during the elections.
The statement further called urged Nigerians not to support politicians, "who in their desperate bid to win elections at all costs, have resorted to divisive politics of exclusion in-spite of the pleas of patriotic Nigerians".
The statement pleaded with Nigerians, "reject those who believe that winning an election is more important than the harmonious existence of the nation.
"Remember that the massive money they are using to buy and make people compromise their conscience is our money. "Whether you collect or don't collect their ill-gotten money, be prepared to vote out those propagating politics of exclusion and make it unattractive for the future."
Inalegwu called on registered voters to collect their PVCs to be able to exercise their voting rights during the elections.
The statement expressed condolences to the families of Rev. Fr. Achi, the catholic priest who was burnt alive in Niger state, his assistant who was shot, those killed in the Kagoro attacks and the 25 people kidnapped during church service on Sunday Katsina state
"We pray for comfort for the families of those killed, the Church, God's intervention for those in kidnappers' dens and quick recovery for those injured.
"We wish you a prosperous New Year and wish Nigeria, a turning point to peace, harmony and prosperity in the year 2023", the statement added.