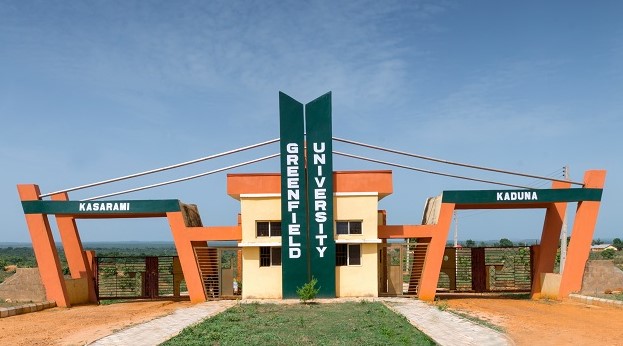 Parents of the remaining 16 and abducted students and a staff of Greenfield University, Kaduna, on Friday appealed to President Muhammadu Buhari to help secure the release of the students before "something sinister happens to them."
On April 18, 2021, bandits invaded the school at about 8:30am and abducted 23 students including some staff.
The bandits had initially demanded for N800m for the release of the students.
However, five of the students were killed by the hoodlums when negotiations were still going on.
One of the students was released after his parents reportedly paid N20m ransom to the bandits.
One Sani Idris Jalingo, who claimed to be the leader of the bandits who abducted the students, had in an interview with the Voice of America (VOA), Hausa service, on May 3, threatened to kill the if a ransom of N100m in addition to 10 new Honda motorcycles were not provided the following day.
Jalingo had disclosed that the families of the abducted students had already paid N55 million, adding that money had been spent on feeding the students.
However, speaking on Friday in Kaduna during a special prayer session for the release of the students, spokesman of the parents Mr. Marcus Zarmai, urged Buhari to use his good offices to secure the release of their children.
According to him, the kidnappers have demanded the sum of N10 million from each of the parents of the students, making a total of N160 million for 16 students.
"We are worried about their safety. The innocent students had spent 24 days in the kidnappers' den.
"Even after, we the parents have collectively paid them over N60 million ransom for the release of our children, they failed to release them.
"We, the parents are appealing to the Federal Government to assist us to pay the ransom demanded or find any other way to ensure the safe return of our children", Zarmai pleaded.